Author John Michael Ferrari guests on ActorsE Chat with Actress Host Christie Philips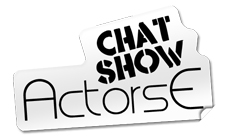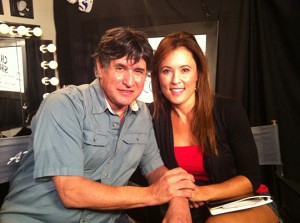 Ferrari started his entertainment careers as a singer/composer, writing musical jingles as well as performing in live concerts and continues as a vocal and performaing coach whose clients include Liquid Blue (Pop Album of the Year: LA Music Awards), Nikki Nova (Top 10 International Taiwan Idol), Allison Iraheta (American Idol, Season 8, Top 4), and Gisell (Winner: Talentos Premios).
Ferrari's first song of note, "Dustoff" was penned while serving in the Vietnam War and is a favorite among Veterans with songs "Let's Run Away to Alaska," "Run," and "When Love Said Good-bye" following, which he performs regularly at charity events and causes, including those hosted by International Myeloma Foundation, The Thalians and City of Hope.
As photographer and director of photography, Ferrari works with top models and up-and-coming filmmakers. His credits include the "Minor Matters" CD for the musical group "Peoples Republic" and movie posters for "Redemption" by Agenda Pictures.
As a director, his credits include the film "Hercules in Hollywood," the TV pilot "The Road Studio," and TV episodes for the W Network in Canada.
Currently, John Michael Ferrari is Creative Producer, Director, and Editor, who, along with partner Pepper Jay of Pepper Jay Productions LLC founded Actors Reporter and Actors Entertainment.
Ferrari is the author of Acting with your Eyes.
Acting With Your Eyes Facebook
Christie Philips' Website

ActorsE Chat is a Live Chat Show on Actors Entertainment, a channel on the Actors Podcast Network, and this episode of ActorsE Chat is co-produced by Pepper Jay Productions LLC and Live Video Inc, with PR-Marketing-Sales by Live Video Inc.