AFM 2013 Flashback #6 with host Kurt Kelly for ActorsE
ActorsE host Kurt Kelly takes a look at some of the entertainment professionals he interviewed at the American Film Market for Actors Reporter, Pepper Jay Productions, and Live Video Inc.


This AFM 2013 Flashback includes interviews with:
1. Theo Crisell:
Bio from IMDB:
Theo Crisell, known to friends around the globe as THEO, is a former child actor having grown up in Hollywood. THEO was raised in a talented family, mother played violin, sang and danced. At an early age (age7) THEO had private acting, dance and singing lessons. He worked in many films and television shows and performed with John Wayne, Walter Brennan, Donna Reid, Lucille Ball, Ernie Kovacks, Richard Carlson, Broderick Crawford, and many, many other name actors. He appeared later in shows with Whoopy Goldberg, Rodney Dangerfield and recently in films with Dustin Hoffman, Joanquin Phoenix and Phillip Seymour Hoffman.
As an adult THEO found he could not get cast in the character parts he wanted nd began producing, directing and writing his own films and webisodes.
In the last few years he has acted in and produced the horror films TRAPPED, GIRLS ON A BOAT, and DEMONS along with the comedy feature film WOMEN and two amazing and well received shorts which will be soon turned into Features, UNCLE ZORBA and DINNER WITH THE DONS.
Over the last two years THEO has appeared in over 100 film projects nd various characters and has appeared four times in various shorts with Funny Or Die.
THEO also continues to produce Web series through his three production companies he founded, CGP, Crisell Global Productions, Crisell World Vortex, Crisell TV.
– IMDb Mini Biography By: THEO Crisell
---
2. Shad Gaspard:
Shad Gaspard was born on January 13, 1981 in Brooklyn, New York, USA as Shad Javier Chittick Gaspard. He is an actor, known for WWF Raw (1993), WWE Sunday Night Heat (1998) and WWE Smackdown! (1999). Shad is the son of Ben Gaspard, a former street enforcer for street gangs. At five years old Shad's father began training him in boxing and at age eight, he began training in a mixture of different martial arts. As a student, Shad loved to fight and quickly developed into an aggressive fighter, winning many fights as an amateur. His mother gave him the nickname "Beast" as a result of his aggressiveness. At the age of sixteen, Shad began prize fighting for promoter Hardbody Harrison, a former World Championship Wrestling wrestler and FX Tough Man Champion, in bar fighting tournaments such as boxing, kickboxing, mixed martial arts (MMA), and tough man competitions. Even though Shad was only sixteen years old, he competed against adults who were older than he was by five to twenty years. Gaspard holds won-loss records as a No Holds Barred fighter (35-7) and an amateur boxer (57-26).
---
3. Mathius Mack Gertz:
"I show creative people how to get what they want out of the Entertainment Business. I do this with lectures, seminars, video coaching, blogs and on-line mini-courses. If you don't know where you are headed, you won't reach your goal. My diverse and successful creative background, combined with formal business and teaching skills, enables me to help you identify, establish and work a career path. We will achieve hard-core, quantifiable, film-production-style activities and results, and have fun doing it too".
– Mathius Mack Gertz, President, SayWhyNot,LLC:
Mathius worked most recently as a Vice President of Development and Acquisitions for a boutique film distributor and then independently as a producers representative. In addition, he has represented writers, actors and department heads as a talent manager, produced live fund raising events and Talk Radio; also has Producer or Distributor credits on dozens of independent films. For a time Mathius worked in sales, marketing and training in the insurance, automobile and mortgage industries.
A rabid reader, Mathius was an alumnus of the School of Performing Arts in New York City, a graduate of the U.S.C. School of Cinematic Arts with a BA in Production, a Renaissance Scholar at the U.S.C. Dornsdorf School with a BA in History, and holds an MBA from Western Central. Upon entering the entertainment business in Los Angeles, Mathius held six internships that launched his career and gave him invaluable contacts and perspective. I'm also an avid SCUBA diver and holds a PADI Divemaster certification.
A New York City native now living in Santa Monica, Mathius is a Producers Guild of America member and producer. He also writes film reviews, and volunteer as a festival judge and panelist. His passion is teaching and speaking. He lectures, advises and holds seminars on the unseen business of Hollywood: how to conscientiously and systematically use "push and pull" in the entertainment business to create and build a career. Many creatives and creative professionals utilize his career consul and systematic approach to help tip their careers.
---
4. Eric Karson:
Kurt Kelly spoke with producer, director, and actor Eric Karson. Eric has been in the industry for many years doing movies with Jean Claude Van Dame such as Lionheart. Eric is one of the most respected producers and directors in the industry.
Eric Karson is an award winning director, writer, producer, cinematographer with a solid record of success in the motion picture industry. His experience includes executive positions with various film corporations supervising production and distribution. He creates films and taped entertainment in all formats: features, television, documentary, short subjects, and advertising for film and major corporations.
Eric Karson maintains a large portfolio of selected screenplays for feature films and television properties covering a wide spectrum of genres and production costs.
---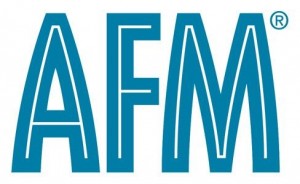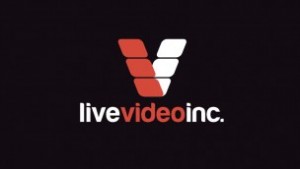 This episode of ActorsE is co-produced by Live Video Inc and Pepper Jay Productions LLC
Live Video Inc Website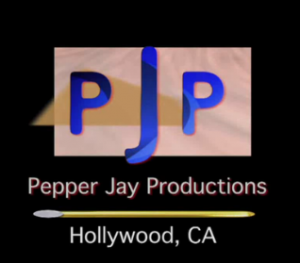 ActorsE Chat is a Live Chat Show on Actors Entertainment, a channel on the Actors Podcast Network, a Pepper Jay Production