Actresses Lisa Richards and Sylva Kelegian and host Cerris Morgan-Moyer on ActorsE Chat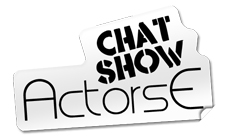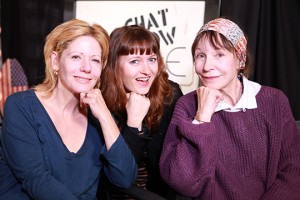 Lisa Richards and Sylva are now performing in Night, Mother at The Lost Studio Theatre in Los Angeles, California, through Sunday, December 14th, 2014:
Saturdays, 8pm; Sundays, 3pm . The Lost Studio is located at 130 South La Brea Avenue, Los Angeles, California. For reservations, please call: (323) 960-4420
Lisa Blake Richards was born in New York City. She is an actress, known for One Life to Live (1968), Eating (1990) and Rolling Thunder (1977).
Sylva Kelegian has appeared Off-Broadway and guest starred on television dramas such as CSI, NCIS: Los Angeles, Southland, Rizzoli & Isles, ER, Cold Case, Desperate Housewives, Big Love, Prison Break, Bones, Without a Trace, and many more. She has starred in independent films, co-starred in Stephen King's movie of the week, Desperation, and appeared in movies such as Spiderman, Crash, Atlas Shrugged, and Return to Zero. Sylva co-wrote S.O.S. a one-hour drama for TV about the dog rescue world and is the author of THE DOLPHIN PRINCESS, and GOD SPELLED BACKWARDS: The Journey of an Actress into the World of Dog Rescue. She lives in Los Angeles with her husband, actor Jude Ciccolella and their fur children, Mazie, Nate, and Shadow.
Cerris Morgan Moyer's Website

ActorsE Chat is a Live Chat Show on Actors Entertainment, a channel on the Actors Podcast Network, and ActorsE Chat is co-produced by Pepper Jay Productions LLC and Live Video Inc, with PR-Marketing-Sales by Live Video Inc.