Actress Singer Marneen Lynne Fields returns to ActorsE Chat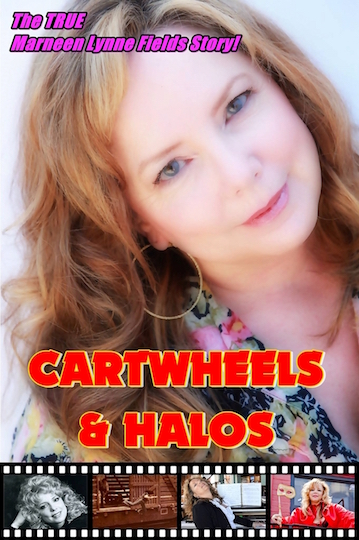 Marneen Lynne Fields , is a multi-talented SAG actress, scriptwriter, pop singer, ASCAP composer, director, editor, cinematographer, executive producer. Winner: Most inspirational song at Las Vegas Fame Awards: Kathryn Davis … Take 2!
Marneen Lynne Fields work her way up a long, tough entertainment ladder with many varied rungs. After being a Class One advanced all-around champion college gymnast ranked third in the state of Utah (with moves on floor exercise compared to those of Olympic gold medalist Olga Korbut), Marneen quickly moved on to establish herself as a top Hollywood stunt woman and stunt-actress of the 1970s and 1980s. Her work resulting in her ultimately being coined Hollywoods Original Fall Girl and being award a 'Fall Girl' license plate by stunt coordinator, J.P. Bill Catching and the Stuntmans Association.
When tragic circumstances due to a near fatal car accident and a series of life threatening abdominal operations forced her to hang up her stunt career, Marneen who also had her focus on acting since college (minoring in Theater Arts at USU), was ready to accept the personal challenge of molding herself into the respected character actress she has become through the years. To date she's appeared in 150 film and TV shows as a SAG actress (1976 to present), and a stunt woman (1976 to 1991).
However, it wasn't until 1991 that Marneen was able to realize her childhood dream of becoming a famous singer, and not until after opening her Heavenly Waterfall (ASCAP) and HWSP (BMI) Song Publishing and Productions Company in 2002 that she was able to become the award winning and chart topping pop-rock adult contemporary artist she is today. 2017 will see two books about Marneen Lynne Fields life publish in 2017, Cartwheels & Halos: The True Marneen Lynne Fields Story, and Rolling with the Punches, her filmography 1976 to present.
Tonight at the Hard Rock Cafe in Las Vegas, Nevada, Marneen is accepting an award at the Las Vegas Fame Awards for the Most Inspirational Song – for her "Kathryn Davis – Take 2" song, the title track for a prime time sitcom Marneen has created and winning the award.
ActorsE Chat is a Live Chat Show on Actors Entertainment, a channel on the Actors Podcast Network, a Pepper Jay Production.