Actress Nico Eden and Producer Skip Fredricks Guest on The Stevie D. Show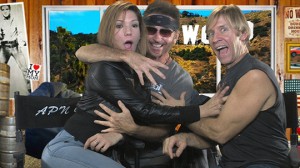 Nico Eden is a host, model (Miss Hollywood Bikini, Pily Q Swim, Sauvage Swim, Fashion House for the Stars) host, a professional ballroom dancer (video game Assassin's Creed), choreographer (taco time commercial, assassins creed motion capture), and actress (parody of Liam Neilson's film, "Taken" and it's titled Tooken, and a featured actress on the pilot Sunset Confidential with producer Skip Fredericks).
In Bullpen campaign, her work was published in Arsenic Magazine Twice, Yume Magazine, Elegant, Supermodel, Uncovered, Modelelixir, and Fashion Xchange.
Nico will be dancing with former American idol contestant Frankee Razor for his live performances In February 2015.
Nico is also the brand ambassador for The Brave Apparel and promoter for Women of Soccer
Skip Fredericks – VP of Content Programming, Wizzard Media
Before launching his career in media, Fredricks was a world power boat and national jet ski champion. These pursuits led to his career as a director/producer when he created XSTV for Fox Sports on a shoestring budget, operating out of a garage. Six months later the show went from local cable to national syndication. That success led to numerous other opportunities for Fredricks, including the creation of extreme sports DVDs and games, and
directing television commercials and music video, as well as numerous video podcasts. In addition to FOX Sports, Fredricks has produced content for HBO's The Sopranos and Entourage, as well as Universal Pictures. Fredricks' two Emmy nominations resulted from his work on XSTV, which he created in 1998 for Fox Sports. XSTV is television's first and longest running extreme sport lifestyle program, featuring action from around the globe mixed with cutting edge music, fashion, celebrity interviews and more.
As a director and cinematographer, Skip is also known for XSTV: Xtreme Sport Television (1997), Auto X (2015), X2O Beach Extreme (2005), and Sunset Confidential starring Robert Arevalo. Skip is a two time Emmy Nominated FOX Sports Net Producer.
Multi-Award Winning, Emmy Nominated, Video Producer, Camera Operator, Editor. Skip's Credits include programming for FOX, SPIKE, USA, HBO, Universal Pictures and Paramount.
Skip is also producing Sunset Confidentia, a scripted 3 minute program for Rant Media, and mobile TV Network Afflicted apps. And, Terminal Velocity a GoPro/Drone only look at extreme sports. For Rant Media and mobile TV Network Affiliated apps.
Living and Loving the Dream in Hollywood.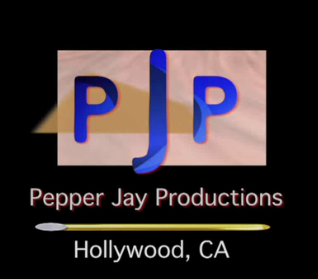 The Stevie D. Show is a Live Chat Show on Actors Entertainment, a channel on the Actors Podcast Network, a Pepper Jay Production.