Actress Jaclyn Betham with Host Pritesh Shah on ActorsE Chat
Jaclyn Betham is an actress, known for her series regular role on The Haves and the Have Nots (2013), and also for Quiet (2012) and J.A.W. (2011).
As a ballerina, she has performed throughout the world with many ballet companies.
Heritage includes: Samoan, Mexican & Sioux Indian.
At the age of 18, Jaclyn walked in to a high profile modeling agency & asked for a meeting. She was signed that day.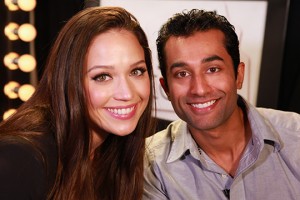 ActorsE Chat is a Live Chat Show on Actors Entertainment, a channel on the Actors Podcast Network, a Pepper Jay Production