Actress Author Kathleen Bradley with host Ron Brewington on ActorsE Chat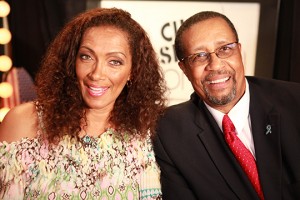 Kathleen started her entertainment career early at the age of 8, in her home town of Girard, Ohio, just two miles east of Youngstown. Shortly after graduating, Kathleen moved to Los Angeles where she was soon to reign supreme by winning numerous beauty titles, including Miss Black California.
She portrayed one of the most memorable characters in the hit feature film, "Friday" as Mrs. Parker, the sexy next-door neighbor to (executive producer/writer/actor) Ice Cube and mega-star Chris Tucker.
Recent film credits include; "Bitter Inheritance" and "She's the One". She can also be seen in "Casino Comedy" starring Eddie Griffin, "Unconditional Love" with Henry Silva and Tracy Ross. Other feature film credits include Eddie Murphy's, "Harlem Nights", and "Troop Beverly Hills".
Her most accomplished role to date was the lead role of Vashti, in the compelling movie "Perfume" written and directed by Dr. Roland Jefferson which was nominated by the NAACP Image Awards for Best Original Screen Play in 1987.
Kathleen made her singing debut on the French Riviera in St. Tropez with six other female beauties, known as The Love Machine. The group shared the stage with many well-known entertainers, such as; Sammy Davis Jr., Julio Iglesias, Tom Jones, Redd Foxx, and Duke Ellington, just to name a few.
Kathleen has proven to be a wonderful humanitarian and an outstanding role model for our nation's youth, due to her diligent efforts and five years of dedicated service as Producer/Teen Talent Coordinator of Project Peace-16 Multi-Media Human Services, Inc. (a non-profit organization) which provides a spectrum of national programming for TV shows, Commercials, 30/60 second PSA's and Human Interest Programs focusing on educating youth of all races on the importance of human dignity, education, equal opportunity and social-economic advancement.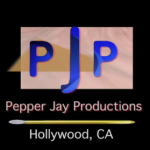 ActorsE Chat is a Live Chat Show on Actors Entertainment, a channel on the Actors Podcast Network, and ActorsE Chat is co-produced by Pepper Jay Productions LLC and Live Video Inc, with PR-Marketing-Sales by Live Video Inc.