ActorsE Chat with Sammy Davis Jr. Tribute Artist Ron Pritchard with Host Christie Philips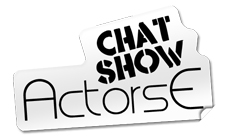 As the most endorsed and sought after "Sammy" look-alike & impersonator, Ron Pritchard has entertained millions nationwide with his extraordinary talent & stunning resemblance to the beloved legend Sammy Davis Jr..
Actor, singer, dancer, impersonator; the multi-talented Ron has astonishingly captured the true essence of Sammy Davis Jr. so convincingly that he has won the hearts and support of not only his loyal fans, but also
A-list celebrities and VIPs of the entertainment industry!
Ron Pritchard has successfully portrayed Sammy Davis Jr. for over 20 years and remains the first choice in casting of "all things Sammy" including spectacular Vegas style acts of "The Rat Pack" to roles in film, television, commercials, documentaries as well as personal appearances and
special events.
Ron's expertise, passion and dedication to entertain his audiences, while honoring Sammy with integrity and near perfection, is in high demand. His most recent works was in the movie Love Lace and he played Sammy Davis Jr., also he has countless "Rat Pack" tributes and documentaries.
Ron "Sammy" Pritchard on Facebook
Christie Philips' Website

ActorsE Chat is a Live Chat Show on Actors Entertainment, a channel on the Actors Podcast Network, a Pepper Jay Productions LLC, with PR-Marketing-Sales by Live Video Inc.