ActorsE Chat with Producer / Author Yvette Araujo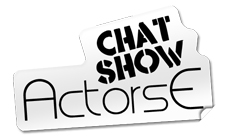 Yvette Araujo, producer and author of the Loathing, Origin, Androgyny and Over the Rainbow, and Open Diary of a Black Girl is interviewed by ActorsE host Sara Delphine at the Pepper Jay Productions studio in Pahrump, Nevada.

Yvette Araujo
Trinity Films Productions was started in early 2003 by Yvette Araujo, former CEO of GroundFloor Productions which produced Sister Blvd. Sister Blvd. was a talk show which aired successfully on the WB and PAX networks until they were purchased by Hallmark. Based in California, Trinity Films has produced a feature-length movie and a supernatural miniseries aired on WGN America. Her latest accomplishment is a reality series, House of Boug' (rhymes with rouge) which is being represented by Legacy Distribution. For the past three years Ms. Araujo has been working on a project; a docudrama on the AIDS/HIV epidemic in this country, entitled Room 8. Future projects include two films, a murder mystery short and a comedy short.
Ms. Araujo has authored the Fantasy / Historical fiction book series, Fallen The Book Series, which may be found at Fallen the Book Series. The first three books of the twelve volumes are The Loathing, Origin, and Androgyny which are available through Barnes and Noble, Xlibris, Amazon or your local bookstore. Book 4 of the series will be released in the winter of 2017. A short biopic authored by Ms. Araujo, Over the Rainbow Open Diary of a Black Girl, is available through Create Space and Amazon. Theme – Southern California Meets Southern Comfort.
Synopsis – This is a made-for-television documentary-style reality series. A Southern California socialite wearies of the scandal magazine and tabloid life. Invited to come to the southeast by a longtime friend, she establishes herself in the south. She is taken to restaurants where the friend, Danny, delights in explaining the history of the restaurants while allowing her to sample the fares in eateries ranging from an everyday coffee shop to a high-quality bistro with a known chef.
---
---
Connect with Yvette Auaujo:
and
Sara Delphine on IMDb
---
Special thank you to Ronald J. Pekkala, Business Manager, Trinity Films Productions
---


ActorsE Chat is a Live Chat Show on Actors Entertainment, a channel on the Actors Podcast Network, a Pepper Jay Productions LLC.