ActorsE Chat with International Actor Jesus Lloveras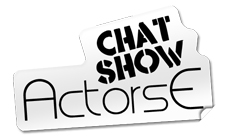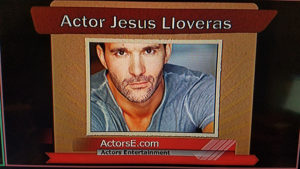 Luella Chavez interviews international actor Jesus Lloveras on ActorsE Chat.
Jesus Lloveras was born in Barcelona, Spain. However, Jesus discovered his true acting vocation in Sydney, Australia at the age of eighteen. There, he enrolled to his first professional acting course at the National Institute of Dramatic Art (NIDA).
In 2004, after a year back in Barcelona, he quit his engineering studies for the prestigious Drama School Institut del Teatre de Barcelona. His insatiable appetite for acting then took him to the HB Studio in New York during the summers of 2005 and 2007 where he studied with Edward Morehouse, Jim Boerlin and Carol Rosenfeld, among others.
In 2009 Jesus received a scholarship to the Rose Bruford College of Theater and Performance in London. Following the drama degree, his interest in other languages and cultures encouraged him to explore Rome, Italy where he spent five months and then over a year in Reunion Island, France.
Apart from the many theatre plays since his beginning years as an actor, Jesus has worked in countless short films with young filmmakers throughout Spain, Italy, France, England and the U.S. His first professional role in the TV series "Pelotas" by Jose Corbacho and Juan Cruz led to feature films such as "Yo soy la Juani" directed by Bigas Luna, "Sing for Darfur" by Johan Kramer and "Messi" by Alex de la Iglesia.
Jesus´ first lead role came in 2013 with the character driven road-movie "Tercer Grado" (Day Release) directed by Geoffrey Cowper. He plays Mark Rodriguez, a young troubled man on his first weekend parole in five years who under extreme circumstances tries to make peace with his older brother Toni. The film and Jesus´ performance received multiple International awards and Jesus himself presented the film in different movie Theatres throughout Spain, the U.S., China, Canada, Germany, etc.
In early 2017 Jesus moved to Los Angeles, California to soon land his first American lead in the feature film "Black Flowers" directed by the British director, Martin Gooch.
Enjoy Jesus' Demo Reel
Connect with Jesus Lloveras
Website
On IMDb
On Twitter

---
Thank you to Minh Nguyen PR. "Just Think, Production Inc" Production & Production Services Worldwide
---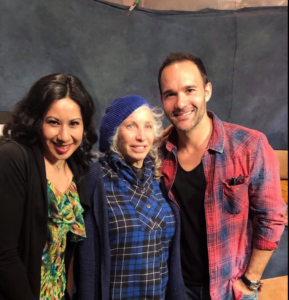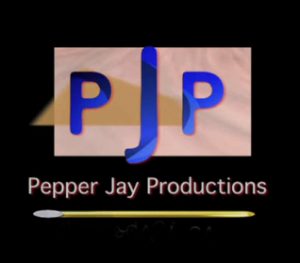 ActorsE Chat is a Live Chat Show on Actors Entertainment, a channel on the Actors Podcast Network, live edited on Tricaster 460 by John Michael Ferrari and Pepper Jay. A Pepper Jay Production.