ActorsE Chat with Emmy Winning Actor Kim Estes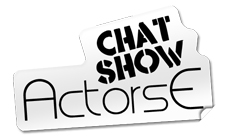 Kristina Nikols hosts
Emmy Winning Actor Kim Estes
on ActorsE Chat Show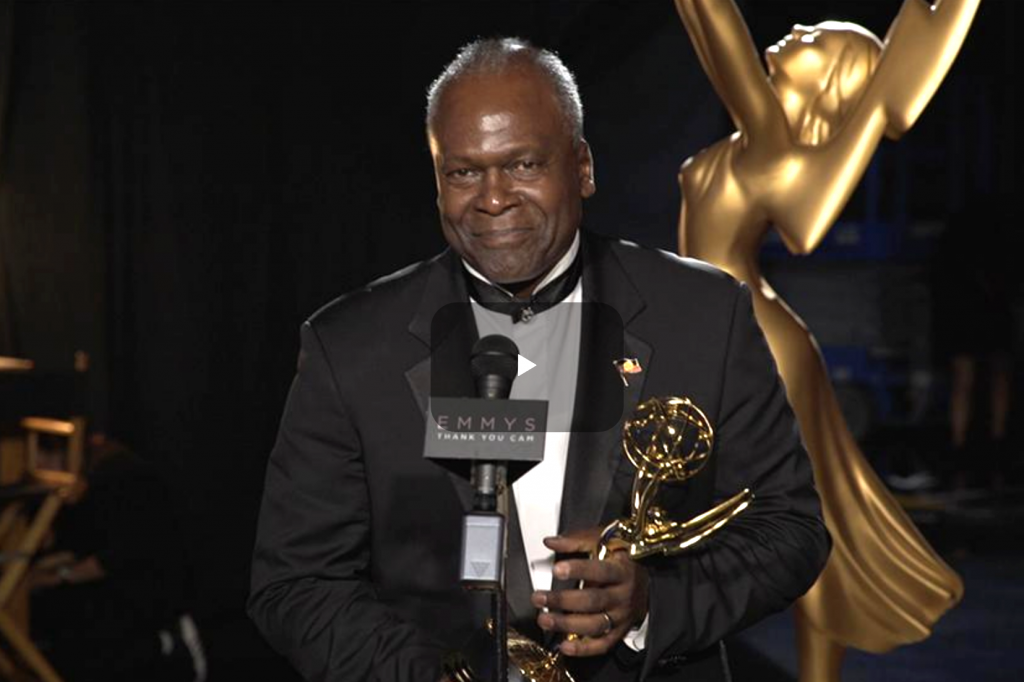 Kim Estes won the 2017 Emmy for Best Actor in a Short Form Comedy or Drama,
for his portrayal of Sergeant Amanda Smith in the TV Series, Dicks.
This was Kim Estes' first Emmy Win and First Nomination."
Kim Estes was born and raised in Los Angeles (Jefferson Park / Crenshaw district) and attended college at California State University, Cal Maritime Academy in Vallejo, CA and post-graduate work at the University of Southern California, Marshall School of Business.
Kim Estes joined the US Merchant Marines and the US Navy upon graduation.
After sailing for 14 years, he became a Chief Engineer on ocean going vessels.
Kim Estes also worked as the corporate head of the Environmental, Health, Safety and Sustainability group for a major fortune 500 company. He has served as a consultant and special investigator for the National Transportation Safety Board and has worked on Environmental & Safety disasters across the globe to help make the world a better place.
Kim Estes has over 125 TV or Film credits and scores of theatre credits and is a long-time host / reporter for the Actors Reporter
"Dicks" is a short buddy cop web series about two tough but wacky female police detectives on the hunt for a serial flasher, who enjoy aggravating their boss to no end.
---
Competition for the Emmy was:
Ty Burrell (Boondoggle)
Alan Tudyk (Con Man)
Ben Schwartz (The Earliest Show)
Jason Ritter (Tales of Titans)
and
John Michael Higgins (Tween Fest)
---
WATCH Kim Estes' Acceptance Speech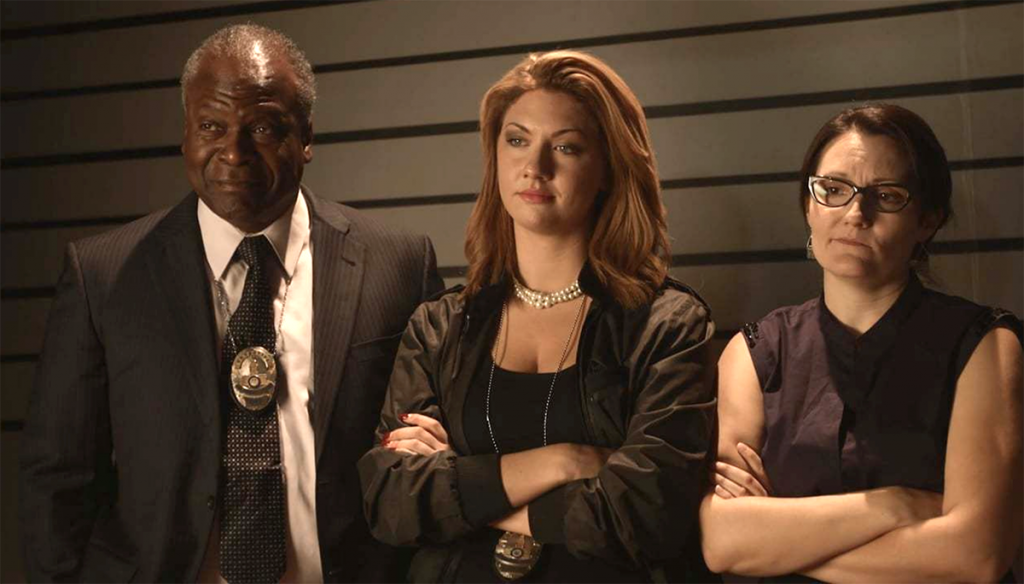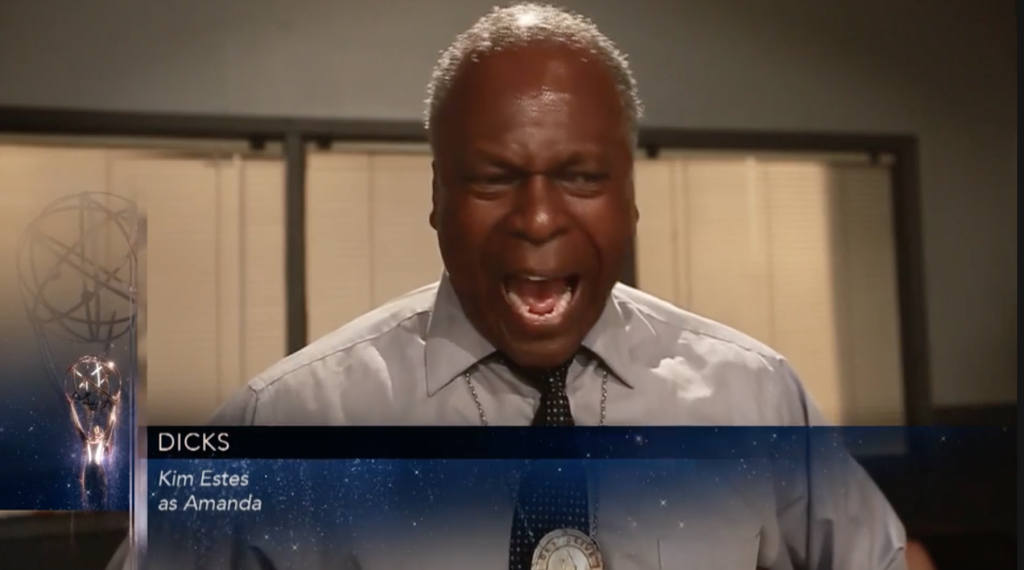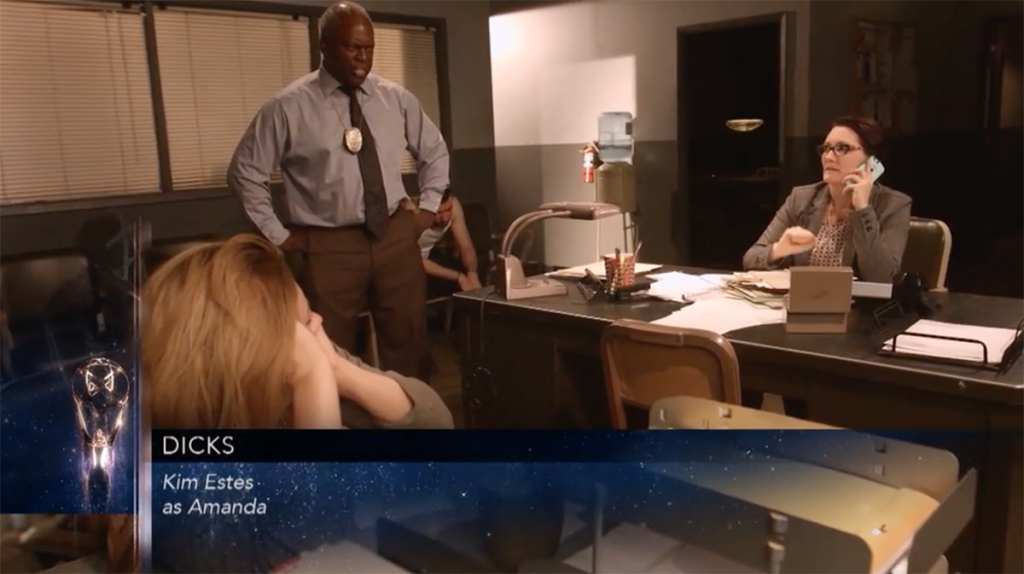 ---
Watch Kim Estes on Emmys.com

Connect with KIM ESTES:
Connect with KRISTINA NIKOLS:
Watch The Dicks Series HERE
---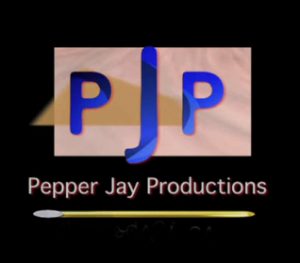 Pepper Jay Productions
ActorsE Chat is a Live Chat Show on Actors Entertainment, a channel on the Actors Podcast Network, a Pepper Jay Production.