ActorsE Chat with comedian, actor, Emmy-nominated TV writer, Vic Cohen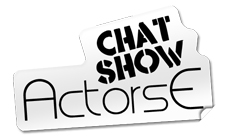 Sydney Peca Story hosts
comedian, actor, Emmy nominated TV writer
Vic Cohen
on ActorsE Chat Show
at the Pepper Jay Productions studio
in Pahrump, Nevada.
Vic Cohen is a comedian, actor, Emmy-nominated TV writer, and radio/podcast host. You may know him as the star of Howie Mandel's award winning documentary, Committed! In the film, Howie follows Vic with a camera for 14 years, documenting Vic's showbiz journey as a performer.

Vic is also known for his recurring roles on NBC's primetime show, Howie Do It, where he frequently appeared in outrageous hidden camera bits and as the series' man-on-the-street reporter, "Vic Cohen, People Person!"

Many fans also know Vic from Fox's Mobbed, TBS' Deal With It, and TruTV's Fameless! Vic has also appeared on The Tonight Show with Jay Leno, Last Comic Standing, The A List, Xtreme Fakeovers, and many other TV shows, including Bravo's sit-com, Hidden Howie. And Vic has hosted, created, and executive produced the game show, Sobriety Test, for GSN's, Door3 website.

In addition to his television and film work, Vic often performs LIVE at comedy clubs and corporate events across the country and around the globe.

As host of his iTunes radio/podcast, Vic Cohen's It's a Fair Question, Vic interviews everyone from high profile celebs to less familiar guests with must-hear fascinating stories. Vic's quick wit, humor, and wamth fill each fast paced hour. It's the show where Vic says, "No question is ever too personal or off-limits!"

Vic has written comedy for Joan Rivers, David Arquette, and many others. Plus, Vic was Howie Mandel's writer (and the show writer) for NBC's primetime and daytime hit game show, Deal or No Deal. Vic has also written on dozens of other game/variety/talk shows and pilots. And Vic was nominated for an Emmy for his work on The Chase.

Vic has a Masters degree in journalism from Northwestern University's Medill School of Journalism and started his career as a news reporter at an NBC affiliate in Georgia. He currently lives in Los Angeles.
Connect with Vic Cohen:

Vic Cohen's Website

On IMDb

On Facebook

On Twitter
Connect with ActorsE Chat host Sydney Peca Story:

On Facebook
Special thank you to Minh & Rex at Rex Talent Management

and

Special thank you to Jayne Krashin at JKL Talent.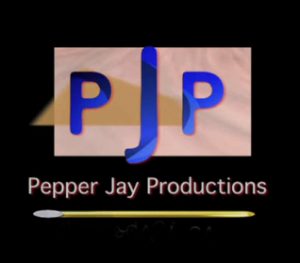 Pepper Jay Productions
ActorsE Chat is a Live Chat Show on Actors Entertainment, a channel on the Actors Podcast Network, a Pepper Jay Productions LLC.