ActorsE Chat with British Actor Phil Pritchard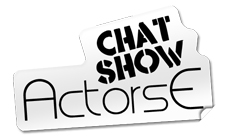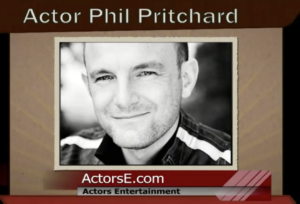 Luella Chavez interviews actor Phil Pritchard for ActorsE Chat!
After an extensive theatre career in the United Kingdom,
Phil Pritchard
came to Los Angeles in 2013 with smash hit Show 'BACKBEAT' (in assoc. with Universal Pictures), written by Stephen Jeffreys (writer of 'The Libertine' with Johnny Depp) and Ian Softley ('Inkheart' with Paul Bettany & Helen Mirren). 'BACKBEAT came to LA via Toronto and the West End as was based on Ian Softley's Beatles Biopic film of the same name.
Phil played the role of artist Arthur Ballard, John Lennon's Mentor an Art Teacher at Liverpool Art College, where he also met original Beatles base player Pete Sutcliffe. The story covered their teenage years as well as early days in Hamburg, Germany. 'BACKBEAT' was directed by 5 time Tony nominee David Leveaux ('Cyrano' with Kevin Kline & 'Nine' both on Broadway) and played at the Ahmanson Theatre, Los Angele. 'BACKBEAT' opened in Glasgow and then again to critical acclaim in London's West End in 2011/12 at the Duke of York's Theatre. The London run was followed by a transfer to The Royal Alexandra Theatre in Toronto, Canada for the Summer season in 2012, and then Los Angeles.
Prior, Phil Pritchard appeared in film directed by Ken Russell and Tom Harper as well as Stage show such as Les Miserables and My Fair Lady.
Since being in the US, Phil worked on TV, Film & the Stage. Recently, he appeared in a show about the Inventor Nikolai Tesla called Tesla An Electrical Spectacle. That show is set for a regional Tour an hopefully a Broadway run in 2020.
Phil is currently working on Acting in and Producing a 'Shakespeare film' with award winning Producer Bonnie Palef (Moonstruck, Marvin's Room,). He also appeared in a movie called Tattooed Love along side Edy Ganem (Devious Maids) and Marlon Moreno (El Capo).
In addition to film, Phil is appearing in an Opera with the Los Angeles Metropolitan Opera Company and in his spare time loves to sing Jazz with the longest running act in Hollywood: Marty & Elaine at the iconic Dresden Room in Los Feliz. Los Angeeles, California to soon land his first American lead in the feature film "Black Flowers" directed by the British director, Martin Gooch.
Enjoy Phil Pritchard
Connect with Phil Pritchard:
On IMDb
On Facebook
On Twitter

---
---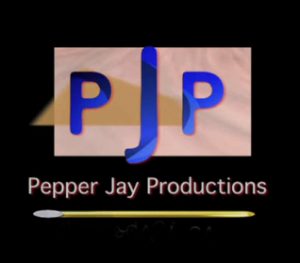 Pepper Jay Productions
ActorsE Chat is a Live Chat Show on Actors Entertainment, a channel on the Actors Podcast Network, live edited on Tricaster 460 by John Michael Ferrari and Pepper Jay. A Pepper Jay Production.