ActorsE Chat with Author Dawn Higginbotham: Guide to Managing Postproduction for Film, TV and Digital Distribution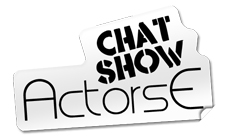 ---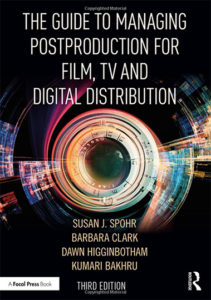 Dawn Higginbotham
"The Guide to Managing Postproduction for Film, TV and Digital Distribution" gives an overview of postproduction, covering everything from budgeting to dailies to digital and film workflows to distribution deliverables and delves into legal, piracy, future of cinema, etc.. This latest edition of the book will offer valuable guidance to filmmakers and to those interested in going into any field of postproduction.

The book is published by Routledge & Focal Press textbooks and is currently available through their site and on Amazon and Barnes and Noble.
In addition to co-authoring The Guide To Managing Postproduction for Film, TV and Digital Distribution, Dawn is a member of the Producers Guild of America, PGA-WIN and SAG-AFTRA and has worked in production and postproduction for nearly 20 years. Beginning as an actress, doing theater and national tours, and bit parts in film & TV, and then moving behind the camera.
Dawn has worked across the globe for companies like Lucasfilm, Dolby, Fox, Deluxe, etc. on big budget studio projects like "Star Wars Ep 1-3," "Avatar," "Titanic," "A Thin Red Line," "Saving Private Ryan," etc. and writing and/or producing independent no budget projects "Diamonds & Guns," "Off The Ledge," "Night of the Templar," "UDriveMe" digital series with actress/director Angela Oh, and directing / producing "DreamWorks 3D w/ Valerie Lettera Spletzer," and "The Usual" (which was Dawn's directorial debut and was an Official Selection at Emerging Filmmakers at Cannes and won several awards from L.A. to Switzerland). She was CEO/CCO of Carl Laemmle Studios, and is producing her own content, in development on several projects with her company Morning Person Pictures.
Connect with Dawn Higginbotham:
On Instagram

and

On Facebook
Connect with Pepper Jay:
Pepper Jay's Website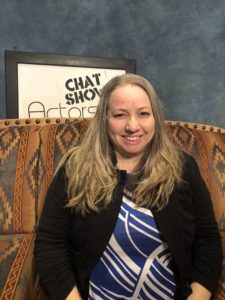 ---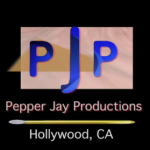 ---

ActorsE is a Chat Show on Actors Entertainment, a channel on the Actors Podcast Network, a Pepper Jay Production.