ActorsE Chat with Actress Chloe Farnworth and Host Sandro Monetti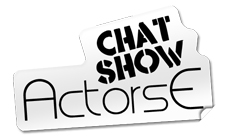 Sandro Monetti hosts
actress
Chloe Farnworth
on ActorsE Chat Show.
Chloe Farnworth
was born in Herefordshire near the welsh border. Without TV, computer, or video games, Chloe Farnworth was home educated till the age of 15, alongside she had ballet and jazz dance classes. At the age of 10 she enrolled in the Hereford Courtyard Theatre group where she got her first taste for acting. Taking to the stage in many productions including her stage debut in The Lion, the Witch and the Wardrobe; Chloe went on to study first Outdoor Education for a year, before returning to full time performing arts study.
After finishing her performing arts studies at Coleg Gwent, at the age of 18 Chloe moved to London and went on to study at Central School of Speech and Drama for 1 year.
Chloe's first screen role was that of Heleana in Indy feature film Heart Noir, directed by Tom O'Dwyer. Next came the leading role of Dusty Mellow Kane in feature film The Wrach by Witch House Films directed by Asa Bailey. She then had the leading role of Pippa Cross in Indi feature film Paper Back by Long Island Bridie Pictures directed by Sean Garland, Chloe has also been in a number of short films, the lead of Beth in Praecox by Entitled Productions directed by Andrew Martin, the lead of Emily in Finders Keepers by Film Division Productions directed by Jazz Virk and played the lead of Eva in Everything From Here On by Caprica Productions, to name but a few Chloe has worked with many directors including Emily Wardill, Tim Warren, Jazz Virk, Tomo Kembery and director and composer Ryan Collier.
Chloe's television work includes presenting on Shopping TV and Sisterhood TV and appearing with Ricky Tomlinson for E4Music's Right Royal Christmas Countdown. She has starred in commercials for LYNX and Sky. Returning to her theatre roots, Chloe was the leading lady – Hanako – in DOUBLES, DEMONS, and DREAMERS produced by Theatre Collection and directed by Victor Sobchak. Stage roles also include working with Nathan Osgood at the Tristan Bate Theatre in Full for Love and the Line.
Chloe Farnw
orth is a sought-after actress, recently staring in Bond: Kizuna (filming), First House on the Hill (post-production), Other Monsters (post-production), and Ava's Impossible Things, to name a few.
---
Connect with Chloe Farnworth:
On IMDb

On Twitter

On Facebook

On her Website
Connect with Sandro Monetti:
Sandro Monetti On Facebook
Sandro Monetti on Twitter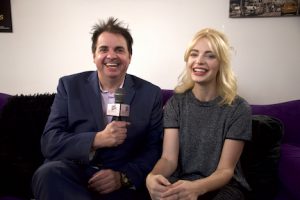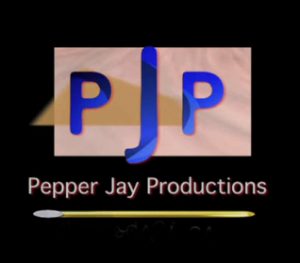 Pepper Jay Productions

ActorsE Chat is a Live Chat Show on Actors Entertainment, a channel on the Actors Podcast Network, a Pepper Jay Productions LLC.