ActorsE Chat with actress Caroline Redekopp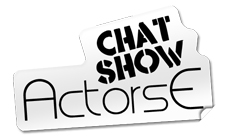 Carl Windom hosts
actress Caroline Redekopp
on ActorsE Chat Show
at the Pepper Jay Productions studio
in Pahrump, Nevada.
Caroline Redekopp
is a lady with spirit. Think Michelle Fairley (Catelyn Stark)/Game of Thrones, Julianna Margulies/The Good Wife, Mariska Hargitay/Law and Order: Special Victims Unit, and Nashville's musical warriors. Caroline Redekopp's natural grace, smarts, musicality, positivity and subtle strength are a perfect fit for a range of characters– good, evil, and in-between. The clever con artist, the driven D.A., the lovesick astronaut, the power-mad mogul, and vengeful first wife are within her reach. "Anything but the news anchor", unless of course it's the lead, Caroline jokes—she's been there, and done that. Really. After a considerable stint as a successful broadcast journalist and TV anchor in her native Canada, Redekopp was anxious for a change. She returned to her true passion, acting. It was the right timing and a perfect fit. Her intuitive, honest, nuanced, and incredibly moving performances had her booking compelling roles both in the film and television arenas in all the major Canadian markets. While Caroline's performances carried audiences on an emotional journey, her instinct sent her on a journey to broader horizons, Los Angeles. Always adventurous, Caroline jumped in her SUV, and drove across the States. On the road, she took in the sights, the people, and a wealth of experiences to build a breadth of characters and songs upon. Reaching LA, Caroline, the consummate professional, dove into a barrage of classes to prepare for the diverse opportunities ahead. From Improv with Derek Reid of comedy show Robert Downey Jr Jr. to Film/TV Audition, Script Analysis, and Scene Study with Brian Drillinger, to Voice and Speech with Christine Dunford, and Cold Reading Technique with Doug Kaback, Caroline plans to be at the top of her game when opportunity knocks.
Caroline's smooth move from the rigid confines of the news world to the more fluid world of acting was facilitated by the transference of excellent teleprompter skills, improvisational on-camera, and top-notch situational survival skills; now she's ready for anything. "You need to have the gift of multi-tasking; so much is going on when you're on camera—someone is talking in your ear while you're on camera, stuff is going on behind the scenes, it really requires you to be able to do three things at once, focus and think on your feet." Landing dramatic lead roles in "Trick 'r Treat", "Cyberbully", 'September Runs Red", and "Black Widower", confirm that Caroline is ready for the challenge of nuanced –and daring roles.
A jazz dancer, Caroline's natural sophistication lends itself well to layered parts that employ her active dancer's physique, clever green eyes, and perfect smile. She is easy to imagine as the savvy politician, the local Mrs. Robinson, the four-star general under fire…or the empty nest mom who takes off on a European adventure with the wrong man. Internationally well traveled, Caroline has been to Germany, Sicily, the Dominican Republic, Capri, and other countries; she is always eager to explore new places.
It is accurate to describe Caroline as intrepid. She has a motorcycle license, scuba diving certification and survived a hair-raising solo ascent through the Rocky Mountains in her truck. Redekopp has danced in the middle of a snowstorm with a jazz troupe in the frozen wilds of Canada for North American troops, and improvised countless stunts on-camera as an on-air reporter in midst of disasters. She plays bass guitar, sings, and writes songs. Performing is in Caroline's blood. Her father who was very musical—formed a family band called "Homegrown" where she was profoundly influenced by The Beatles and a whole lot of down home country music. This chapter of her eventful life has and continues to be rich with discovery. With her talent and experience, she brings that fearless enthusiasm and wisdom, with a smile and a song, to the party we call acting.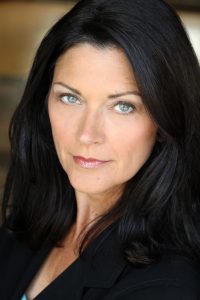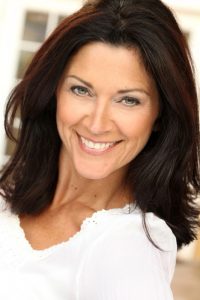 Connect with Caroline Redekopp:

Caroline Redekopp's Website

On IMDb

On Facebook

On Twitter

Connect with your ActorsE Chat host Carl Windom Carlito:

On IMDb
Special thank you to Minh & Rex at Rex Talent Management

and

Special thank you to Jayne Krashin at JKL Talent.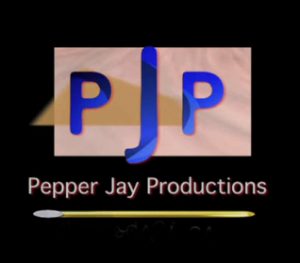 Pepper Jay Productions
ActorsE Chat is a Live Chat Show on Actors Entertainment, a channel on the Actors Podcast Network, a Pepper Jay Productions LLC.