ActorsE Chat with Actors / Dancers from Hulu's East Los High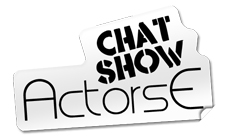 East Los High
East Los High is not your typical high school. Dance, sex, romance, and mystery are at the heart of this inner city school in East LA where two teenage cousins—Jessie, a 16-year-old virgin and Maya, a troubled runaway with a violent past —fall in love with Jacob, a popular football player. From this forbidden love triangle, Maya, Jessie and Jacob, along with their close friends must face true-to-life decisions during a single dramatic and breath-taking year that will mark their lives forever.
East Los High on Hulu
Danielle Vega on IMDb
Gilbert Saldivar on IMDb
Carlito Olivero on IMDb
Alicia Sixtos On IMDb
Vivian Lamolli on IMDb
Tracy Perez on IMDb
Jessica Meza on IMDb
Byron Martinez on Instagram

ActorsE Chat is a Live Chat Show on Actors Entertainment, a channel on the Actors Podcast Network, a Pepper Jay Productions LLC, with PR-Marketing-Sales by Live Video Inc.