ActorsE Chat with actor Joe Delano and host Carlito Windom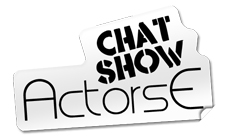 Carl Windom hosts
actor Joe Delano
on ActorsE Chat Show
at the Pepper Jay Productions studio
in Pahrump, Nevada.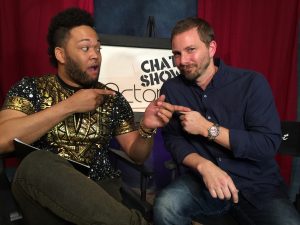 ---
Joe Delano
An American actor, born and raised in New England. The son of a horse trainer and an interior designer. His youth was spent focused on sports and music. Realized his passion for acting in his early 20's, and subsequently honed his craft studying and working in theatre/film in NYC before moving to Los Angeles
With a familial lineage steeped in American History, Joe's ancestral roots can be traced back to Philippe de la Noye (Philip Delano). The Pilgrim of Flemish descent arrived at Plymouth, Massachusetts in 1621, one year after the Mayflower arrived. Delano family forbears include the pilgrim who chartered the Mayflower, seven of it's passengers, and three signers of the Mayflower Compact. The Delano family line includes notables such as U.S. presidents Franklin Delano Roosevelt and Calvin Coolidge, U.S. president and Union Army general Ulysses S. Grant, author Laura Ingalls Wilder, and astronaut Alan B. Shepard.
Notable past credits include the FX's Emmy winning American Crime Story: The People v. OJ Simpson, and General Hospital. More recently, Joe shot the role of Chris in an FX Networks pilot from the producers of It's Always Sunny in Philadelphia. He also plays the lead character in 2 films heading to the festival circuit. First up is Peter Estabrooks, a gritty drama set in a depressed small town on the outskirts of Boston. Joe plays Peter, a townie trying to escape the downward spiral of a hard knock life. He portrays Estabrooks with passion, fortitude, and resilience. Next up is Psyops Free, a Hitchcockian psychological thriller. Delano gives a multilayered, haunting performance as Scott Ryan, a former Psychological Operations Officer who deals with the scars of war and troubling after effects of PTSD. Scott struggles to uncover the demons that haunt him, both literally and figuratively, from his past covert military missions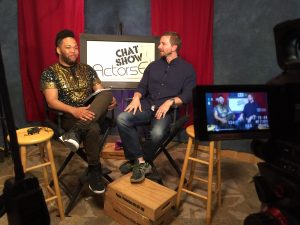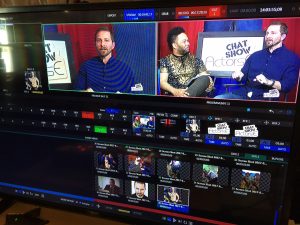 ---
Connect with Joe Delano:

On IMDb

On Twitter

and
On Facebook

Connect with your ActorsE Chat host Carl Windom:

On IMDb
Special thank you to Minh & Rex at Rex Talent Management
---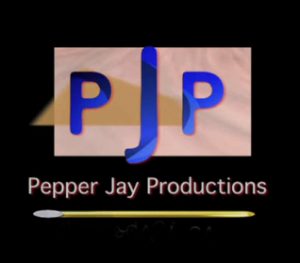 Pepper Jay Productions
ActorsE Chat is a Live Chat Show on Actors Entertainment, a channel on the Actors Podcast Network, a Pepper Jay Productions LLC.