ActorsE Chat with Actor Gabriel Lemus and Host Gus Langley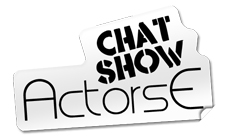 Gus Langley hosts actor Gabriel Lemus
on ActorsE Chat Show
at the Pepper Jay Productions studio
in Pahrump, Nevada.
Gabriel Lemus was born and raised in Sterling, Illinois. He lives in Los Angeles where he works as an actor. He attended Illinois State University where he earned his B.A. in Speech Communication. While living in Dallas, TX he took his first acting class and was forever changed. After moving back to Chicago, IL he decided to follow his true passion and dedicate himself to the art and craft of acting. Gabriel has been in several short films, one of which premiered at the prestigious Newport Beach Film Festival. He has filmed a mini-series for television. He has also appeared in national commercials for major companies, such as Disney, Subway and Walmart. He has also performed voice-over work for radio and film. Gabriel recently worked on American Crime, TV movie INTENT, Disney, a film titled Automotive Landscape.
When Gabriel Lemus pulls on the surgeon's scrubs, he calls on his inner healer—Gabe's natural empathy bleeds into the role and you feel his pain when his patient goes south. Your car's on fire in the middle of the 405? Gabriel is on the phone, listening, calm, caring. The delusional guy on the ledge thinks he's Spiderman? Gabriel as SWAT negotiator will talk him down. You want sound financial advice for your retirement? Gabriel will steer you away from unnecessary risk. He's that guy. Gabe's the guardian angel at the high school shooting, the focused, fearless medic in the trench at the Syrian border, the firefighter who braves the flames to save the homeless squatter. Gabriel is the subtle detective who keeps his promise to find the child's killer. He's the priest who carries your secret to his grave, if need be. He's not the jaded know-it-all. Gabriel Lemus reeks integrity. It's in his eyes. He communicates, he connects, he feels. And, more importantly, he makes you feel. "I keep it real, putting myself into the character; it's hard not to include yourself."
After numerous emotional roles, in a dozen films, Gabriel has mastered crying on cue. His characters tend to do the 'heavy lifting', so it comes in very handy. Gabriel is also a great social dancer, so those romantic scenes where the girl is swept off her feet unexpectedly are perfect for his understated charm. Fully bi-lingual, Gabriel has done promos for Univision and spots for Wal-Mart, Subway. One gig he will never forget was his very first SAG commercial—Gabe was astonished to find himself on a plane to Vancouver for a multi-regional Comcast spot. Gabriel's voiceover work for a Chicago hospital spot utilize his Midwestern roots and easy-going delivery. Gabriel grew up in Sterling, Illinois. "I'm a small town boy." Gabriel left the small town for the big city; Dallas and Chicago were his home bases before LA.
Well prepared in Chicago's Second City for the work coming his way, Gabriel had 'a life' well before he took the plunge into acting. As a licensed Investment advisor, and roadside assistance expert, he has the customer service skills—and presentation chops from his university days, at Illinois State where he majored in Speech Communication and minored in Spanish.
Generally the career path for politics and law, Gabriel, whose calm presence inspires trust, folded this know how into his actor's skill set, his low-key confidence works well for the weighty roles he aspires to. He's a slam-dunk for meaty TV and film roles like Michael Pena and Danny Pino, as the detective, prosecutor, or federal agent, but he'll embrace the bad guy too. "It's liberating to play the jerk."
Lemus is a listener. His gift for reacting with his eyes is highlighted in the silent 20-minute festival short "The Workman" where Gabriel Lemus portrays a doctor who has a very bad day. Shot in an actual surgical training theater, coached and surrounded by actual medical students, and directed by the son of a surgeon, authenticity was the order of the day. With no subtitles, it remains compelling. With role models like Ed Norton, DeNiro, and Brando, Gabriel Lemus aims for the subtle approach, the hardest kind of acting. Staying emotionally accessible is his secret to delivering honest performances. Gabriel's advice, "Keep a heart of flesh, not of stone." That is a useful trait for an actor destined to be the good guy.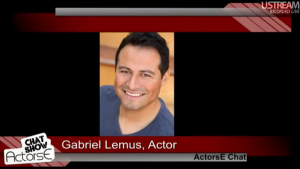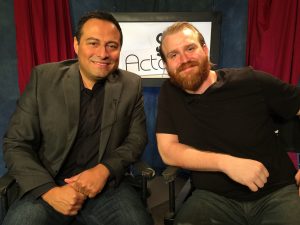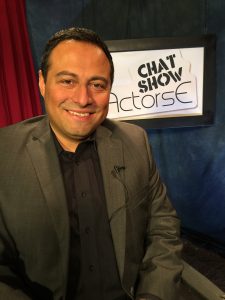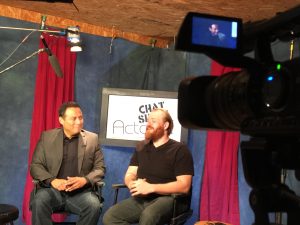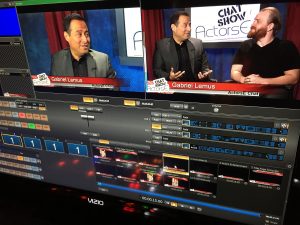 Connect with Gabriel Lemus:
and
On IMDb
Connect with your ActorsE Chat host Gus Langley:

On IMDb
Special thank you to Minh & Rex at Rex Talent Management

and

Special thank you to Jayne Krashin at JKL Talent.
---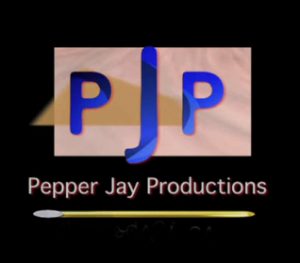 Pepper Jay Productions

ActorsE Chat is a Live Chat Show on Actors Entertainment, a channel on the Actors Podcast Network, a Pepper Jay Productions LLC.