ActorsE Chat with Actor Deon Sams and Host Gus Langley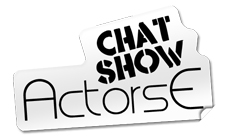 Gus Langley hosts actor Deon Sams
on ActorsE Chat Show
at the Pepper Jay Productions studio
in Pahrump, Nevada.
Deon Sams is a magnetic actor, singer, and dancer and has certified, bona-fide charisma. With a will, and in his unique way, Sams inhabits a role with that 'something special'. Deon's beyond-positive energy reaches across a room to seize your attention. His high wattage smile lights up a stage, but it is his burning desire to excel and deliver his very best performance every time that inform his character's exciting choices. Deon is so comfortable with performing that he seems like 'a natural,' but in truth, it has been a long process of self-discipline—a hard-won personal victory that Sams appreciates daily.
The LA native grew up in Watts where second chances don't grow on trees. His early acting break began at age fourteen in Lawrence Kasdan's film "Grand Canyon", acting alongside Danny Glover and Kevin Kline.
After Sams took a hiatus from acting, he quickly understood that he would have to work twice as hard to re-establish himself. And he has. "From 2010, I have not stopped working—from musicals to TV series, to web-series, to print." From dads to detectives, Deon can fill the shoes. He is now working towards landing a TV series regular role. "I set my hallmark for what I want to see happen, but I know that God can laugh and say, "What I have in mind for you is so much bigger."
Deon has performed demanding lead roles in 10 live theater shows including "Crazy Love", "A Fight for Love", "Songs and Dances of Imaginary Lands", and "Rent". The defining rigors of stage performance – memory, timing, teamwork, and precision are invaluable tools that Sams applies to his film and television roles. Sams has honed his personal edge playing lead characters like Tom Collins in "Rent" onstage to sold-out houses at the Hudson Theater from January to May. He is good in a pinch, too. Cast last minute in season one of "Hungry" a Russell Simmons-produced TV project, Deon's performances bookended the series' first and the last shows. He recently shot a series of promos for the HUB network and as a regular on the web-series "Not by Choice", Deon brings comic relief [and his own MC Hammer pants] to the role of lead's best friend and "pot-smoking Buddhist".
Sams is inspired by actors Denzel Washington and Terrence Howard, and Don Cheadle: hard working professionals who deliver consistent, authentic performances about real people in real pain. Deon has a clear vision of who he is and what he can deliver. "I don't lie about my age, I feel free in the work, and confident—I have a lot of recall to pull from, a lot of amalgamation has got me to this place." When Sams decided to focus, he got busy. "It's clean living, spiritual living; I meet calamity with serenity." Directors will find Deon Sams well prepared and 'in the moment' with method and conviction. Through long hours of workshops, classes, and rehearsals Deon found his calling as a triple threat. He has a musical gift –'a soulful voice' which he is hoping to use, but his present aim is primarily drama."I'm not chasing Will's [Smith] career, I pattern myself after Denzel." Impacted by Chiwetel Ejiofor's performance—"It took me days to watch that but what a performance!"
Sams is highly conscious of wanting to contribute to quality projects uplifting African American audiences. "What changed the Black 'film game' for me was "Hustle and Flow". Sams adds, "Terrence Howard inspired me to want to get on the stage; I can't do what he does but I like to think that I can bring a certain dignity and presence to the screen". The ability to project raw acting emotion while singing in the controlled style of musicals is the result of Deon Sams embracing juicy musical roles that challenged his every fear. A highly capable actor, Deon understands that to 'stand out' he must bring every facet of his talent to the table. His trademark intensity, vocal range, and fiery physicality set Deon Sams apart to meet this challenge head-on.
Connect with Deon Sams:
and
On Imdb
Connect with your ActorsE Chat host Gus Langley:

On IMDb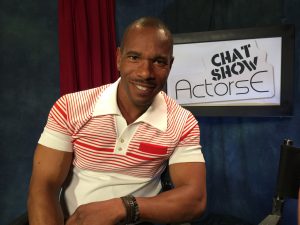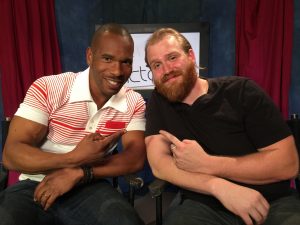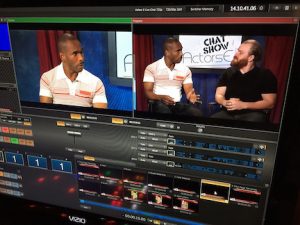 Special thank you to Minh & Rex at Rex Talent Management

and

Special thank you to Jayne Krashin at JKL Talent.
---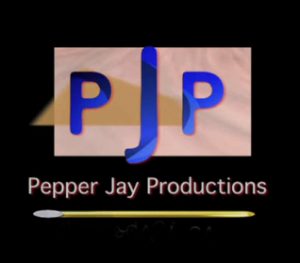 Pepper Jay Productions

ActorsE Chat is a Live Chat Show on Actors Entertainment, a channel on the Actors Podcast Network, a Pepper Jay Productions LLC.