Actors Jonathan Trent and Josh Thrower on ActorsE Chat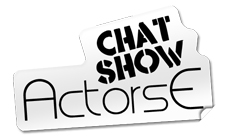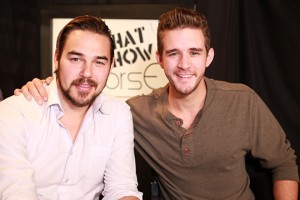 Jonathon Trent is an American actor, best known for his role as Joey in the Allan Brocka drama, Boy Culture (2006). Trent's first acting role came in 2004 as Flynn in the movie, Delusion (2004). He followed that up with lead roles in the movies Screech, Miracle Dogs, Love Is the Drug, Pray for Morning and Boy Culture, among others.
In 2006, Trent landed his first television role as Kyle in the American teen drama, The O.C. (2003). Not long after, he guest-starred in various television series such as Dirt (2007), Cold Case (2003), and Cane (2007), just to name a few. Trent later appeared in the movies Making Change (2012) and Fashion Victim (2008).
During his spare time, Trent loves to play billiards, basketball, boxing, equestrian, football and tennis.
Josh Thrower Facebook

ActorsE Chat is a Live Chat Show on Actors Entertainment, a channel on the Actors Podcast Network, and this episode of ActorsE Chat is co-produced by Pepper Jay Productions LLC and Live Video Inc, with PR-Marketing-Sales by Live Video Inc.


Live Video, Inc. has strategic partners all over the world, including Pepper Jay Productions LLC, and for this reason they are able to offer some of the best solutions to our partners and friends. Whatever the size and scope of your project, you will need professional consulting to assist in making your creative vision come to life. Live Video, Inc. wants to make that transition seamless for you offering you everything from inception to completion to assist you in your creative vision. Check out all of the solutions at Live Video Inc!