Actor Vincent M. Ward guests on the EZ Show with the EZ Angels and special guest host Summer Helene
The EZ Show with Actor Vincent M. Ward, Summer Helene and the EZ Way Angels Sonia Harley and Stephanie Panisello.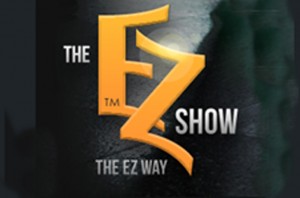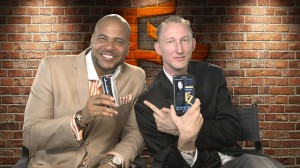 Vincent M. Ward was born on January 27, 1971 in Dayton, Ohio. Growing up, Vincent participated in basketball, football, and baseball. Given his competitive nature, he excelled in all of these sports, but Vincent's desire to be great meant that he would have to choose one. He chose basketball, which he still plays to this very day. In his four years of high school, Vincent is the first and, so far, the only player on the varsity basketball team selected to start in each game spanning the four years of high school. The high school's basketball team won All-City First Team, All-City GMVC First Team and the news about the team mentioned Vincent M. Ward as one of the best basketball players in Ohio!
Vincent decided it was a good time to pursue another dream he had to dance. He paired up with his childhood friend, Broderick Dumas, whom they called "Night", and the two of them went on to enter and win numerous dance contests. They formed a dance duo and called themselves "Night and Day" a.k.a. The Twin Towers, (since "Night" stood 6'5" and Vincent stood 6'4"). The dynamic duo was approached by many professional entertainers to perform. Day and Night signed with Dr. Ease and the Ease Town Posse, and they toured with such groups as Public Enemy MC Light, X-Clan, MC Hammer, Heavy D and The Boys and others. Eventually, Vincent decided to sign with the "Slam Syndicate" which led him to Fort Walton Beach, Florida.
After a year in Florida, Vincent decided to return to school. He enrolled in South-Suburban College in Chicago, Ill, where he was granted a basketball scholarship. With 2 ½ years of college under his belt, and a new family, Vincent decided to return to Dayton. Never giving up on his dream to entertain, he began to enter modeling contests where he was awarded titles, "Ebony Man of the Year" and "Sexiest Man of the Year."
One evening, Vincent attended a local play. He was impressed and intrigued by the artistry and performances by the actors. It was a defining moment for Vincent M. Ward, and he instantly knew his passion for acting had come alive! He had no training or experience, but he didn't let that stop him. In fact, that next week, Vincent auditioned for his first play. Vincent was surprised and overjoyed when he was notified that he had been chosen as a cast member of a touring company of actors in Columbus, OH. The troupe performed several educational and diverse plays such as "Black Man Rising", "The Ones Who Shoot the Guns", "Young Black Men are Dying" and "No One Seems to Care."
Enjoy our EZ Way Angels: Sonia Harley and Stephanie Panisello.
The EZ Show is co-produced by Pepper Jay Productions LLC and Eric Zuley.

The EZ Show is a Live Chat Show on Actors Entertainment, a channel on the Actors Podcast Network, a Pepper Jay Production.