Actor Raffi Mauro and Producer Host Ron Brewington on ActorsE Chat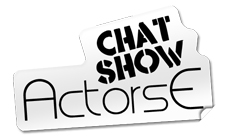 Raf Mauro is an actor and composer, known for They Call Me Bruce? (1982), Bucky Larson: Born to Be a Star (2011 with Stephen Dorff) and The Hollywood Sign (2001 with Tom Berenger). His other roles include The Mentalist, Bucky Larson: Born to Be a Star, Jon Benjamin Has a Van, Pushing Daisies, House, Desperate Housewives, Winchell (TV Movie), Buddy Faro (TV Series), and Michael Hayes (TV Series), to name few.
Ron Brewington Facebook

ActorsE Chat is a Live Chat Show on Actors Entertainment, a channel on the Actors Podcast Network, and this episode of ActorsE Chat is co-produced by Pepper Jay Productions LLC and Live Video Inc, with PR-Marketing-Sales by Live Video Inc.