Actor, Producer, Director Jack Topalian and Host Kim Delgado
 on ActorsE Chat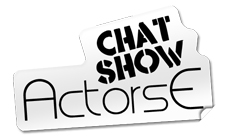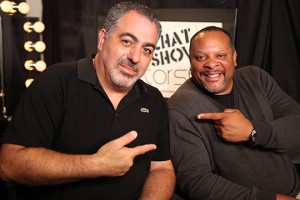 The actor/producer/director, was born in Armenia and immigrated to the US at the age of 10. A graduate of The American Conservatory Theater (ACT) of San Francisco, Jack relocated to Los Angeles in 2011, to pursue his passion and career, in the film industry
Since then, some of his credits include a role in the Oscar-winning Ben Affleck film Argo, TNT's Southland, Rizzoli & Isles and HBO's Luck, as well as Recurring Guest Star roles on CBS's NCIS: Los Angeles, SHOWTIMES's Weeds & Ray Donovan, and Transparent, the upcoming series on Amazon Prime.
In 2012, Jack co-wrote, produced & directed his first feature film Betrayal, playing a mob boss, acting opposite Eric Roberts and Oleg Taktarov. The film was released in select theaters in January 2014 and is currently in foreign distribution. Domestically, the film will be released on all formats in November of 2014.
His production company, T5 Media Group, is currently developing three feature films, as well as a TV series for network television.
Kim Delgado IMDB

ActorsE Chat is a Live Chat Show on Actors Entertainment, a channel on the Actors Podcast Network, and this episode of ActorsE Chat is co-produced by Pepper Jay Productions LLC and Live Video Inc, with PR-Marketing-Sales by Live Video Inc.