Actor Pro Surfer Yves Bright with host Steve Nave on ActorsE Chat
A gifted professional surfer, he was brought on as a member of the N.S.L's expansion team the Los Angeles Arc Angels in 2005.
COSMO picked him as their California choice in their Annual Hunks Across America issue in November 2003.
Yves Bright is a Professional Surfer. An accomplished and world renowned surfer, Yves recently competed for the US Surfing Team in a World Championship event held in Ecuador. A total of 21 countries and over 130 athletes are confirmed to compete in the 2013 ISA World Masters Surfing Championship in the beautiful and vibrant town of Montañita in the Province of Santa Elena, Ecuador. Yves Bright Yves led his team to a Bronze Medal.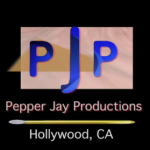 ActorsE Chat is a Live Chat Show on Actors Entertainment, a channel on the Actors Podcast Network, a Pepper Jay Production.