Actor Matthew Jaeger on ActorsE Chat with Host John Michael Ferrari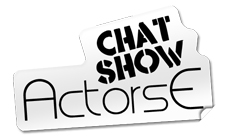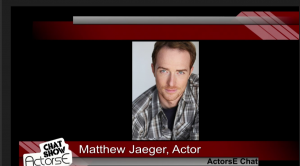 Matthew Jaeger
Besides rehearsing the lead in David Henry Hwang's Chinglish, which will be kicking off East West Players' 50th Anniversary Season, Matt just finished workshopping a new musical with Tony nominated director Sheryl Kaller. He also has 2 films set to come out before 2016, a reboot of "Martyrs," starring Troian Bellisario (Pretty Little Liars), Bailey Noble (True Blood), and Kate Burton (Grey's Anatomy and Scandal) and the thriller "Reunion."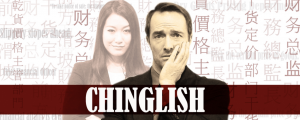 Since he broke onto the Hollywood scene six years ago, Matthew has appeared on shows like "CSI," "Grey's Anatomy," "Criminal Minds," and has recurred on the hit ABC Family drama "Switched at Birth." In addition to his theatrical and commercial work Matthew has garnered rave reviews for this theater work. Most recently, he held lead roles in Children of a Lesser God at Deaf West and Short Eyes at the LA Theater Center.
Matthew was raised in Delafield, WI, population 6,000, and his Midwest roots have stuck with him. When he's not acting, he's working on the house he shares with his new wife (actress Carolina Espiro), where they keep chickens, over 500 square feet of vegetable gardens and fruit trees, and regularly venture into the mountains above Pasadena for hiking, foraging, and rock climbing (well, the rock climbing may send them a bit further afield). This activity led the two of them to begin a web series starring Matthew as his alter ego, UrbanNatureMan. The series has appeared in survival and outdoor blogs as well on the morning show "Home and Family" on the Hallmark Channel. On quieter days he'll be reading a book on wine or viniculture in his efforts as, to use his words, "an aspiring wine snob."
A man of many interests and talents, you will rarely find him standing still. Having been interested in social justice for all of his adult life, Matthew has pounded the pavement for the NoH8 Campaign and even expanded his efforts internationally, using his Spanish skills (did I mention his wife is Chilean?) to work with Proyecto Igualdad, a group that works for equality for the LGBT community in South America. Having become fluent in ASL courtesy of working with Deaf West, Matthew also does what he can to be an advocate for the deaf community. He is also one of four founding members of an alumni group for his alma mater, Marquette University, dedicated to helping alumni connect and mentor new arrivals.
---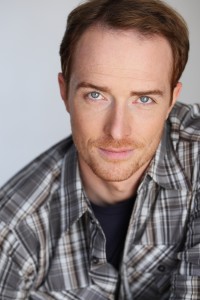 Matthew Jeager's WebsiteMatthew Jeager's Website
Matthew Jaeger on FacebookMatthew Jaeger on Facebook
Matthew Jaeger on TwitterMatthew Jaeger on Twitter
JohnMichaelFerrari.com

And a special thank you to Chase Keoki Wang / BAM! Marketing, Publicity & Promotions
---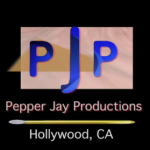 ---


ActorsE Chat is a Live Chat Show on Actors Entertainment, a channel on the Actors Podcast Network, a Pepper Jay Productions LLC.