Actor Leon Isaac Kennedy guests on ActorsE Chat with host Ron Brewington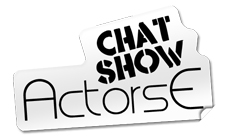 Leon Isaac Kennedy was born in Cleveland, Ohio, USA. He is an actor and producer, known for Lone Wolf McQuade (1983), Body and Soul (1981) and Penitentiary (1979). Leon was a very popular DJ in Detroit in the late sixties, known as "Leon The Lover".
Leon is now a minister and a partner of a food company with Smokey Robinson, Smokey Robinson Foods.
Leon Isaac Kennedy on IMDb
Ron Brewington Facebook

ActorsE Chat is a Live Chat Show on Actors Entertainment, a channel on the Actors Podcast Network, a Pepper Jay Productions LLC, with PR-Marketing-Sales by Live Video Inc.
This episode of ActorsE Chat was co-produced by Pepper Jay Productions LLC and Live Video Inc.