Actor Joe Holt on ActorsE Chat with Actress Host Cerris Morgan-Moyer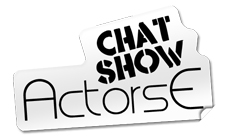 Joe Holt was born in Tachikawa, Tokyo, Japan. He is an actor and director, known for K-PAX (2001), Far from Heaven (2002) and Powder Blue (2009). Joe has been in numerous TV commercials. Some of his television work includes The Good Wife, Scandal, Franklin & Bash, and Quick Draw, just to name a few.
Cerris Morgan Moyer's Website

ActorsE Chat is a Live Chat Show on Actors Entertainment, a channel on the Actors Podcast Network, and this episode of ActorsE Chat is co-produced by Pepper Jay Productions LLC and Live Video Inc, with PR-Marketing-Sales by Live Video Inc.