Actor Ernest L. Thomas with Host Ron Brewington on ActorsE Chat
Ernest Lee Thomas was born in an economically-low neighborhood in Gary, Indiana. Thomas's attempt to become a successful person was to move to New York and become a Broadway actor. He made his professional debut as as a Broadway actor appearing in the 1974 revival production of Love For Love, also in the 1975 revival production of 'The Member Of The Wedding'.
Thomas also became a graduate of the prestigious American Academy Of Dramatic Arts in New York City. He then moved to Los Angeles to further pursue his career as a television and film actor. Shortly after moving there he received a role on the starting sitcom 'The Jeffersons' playing the character Ronnie Walker. Thomas also guest starred on other popular shows like 'Baretta' and 'The Brady Bunch'.
During a taping session of 'The Jeffersons' he was informed by the agent of Isabel Sanford that there was an audition for a show called, What's Happening! He landed the role of Roger "Raj" Thomas at the age of 26. He said there were two-hundred talented actors up for the role and he states he was very blessed to have been chosen.
Shortly after the show's cancellation in 1979 despite it's high ratings, Ernest Thomas was on the verge of making his mark in Hollywood as a movie actor. Thomas received the opportunity to be a part of the comedy crime film 'A Piece Of The Action' starring along side comedic genius Bill Cosby and two Academy Award winners, Sidney Poitier and James Earl Jones. Thomas played the character John and the movie went on to receive rave reviews.
Because of Thomas's television and movie success a role especially for him was written on the successful mini-series 'Roots'. Thomas played the character Kailubu. Roots went on to win several prestigious awards and inspired millions of people to find their ancestral background like Alex Haley, the author of the book on which the series was based.
'What's Happening Now' was the spin-off sitcom of 'What's Happening!'. This time the spin-off presented Raj as a more mature and well-developed character, even having a wife played by Anna Marie Johnson, and becoming a successful writer. The show was in syndication for three years. Soon after the show ended Thomas made several guest appearances on various shows as Raj Thomas including The Parent 'Hood, Martin, Soul Food, The Steve Harvey Show, All About the Andersons and Just Jordan.
In 1992, Ernest Thomas starred along side various renowned actors including Denzel Washington in the biographical movie, Malcolm X. Thomas played the character Sidney. The film was a success and was recently selected to be placed in the United States National Film Registry by Library Of Congress as they described it as being "culturally, historically, or aesthetically significant".
In 1996 Thomas starred opposite gospel Grammy award singer Kirk Franklin in the sold out tour of "He Say, She Say, But What Does God Say". In 2005, Ernest Thomas made his comeback of being a sit-com star by being a recurring character in the period sitcom, Everybody Hates Chris. Ernest Thomas played a funeral director, Mr.Omar. Ernest Thomas also because of this role is vividly remembered by younger and older audiences.
Ernest Thomas also earned a bachelor degree of Science in Sociology and Psychology from Indiana State University.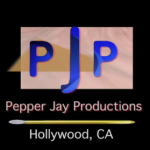 ActorsE Chat is a Live Chat Show on Actors Entertainment, a channel on the Actors Podcast Network, a Pepper Jay Production.