Actor David Del Rio and host Josh Thrower on ActorsE Chat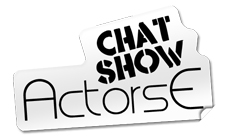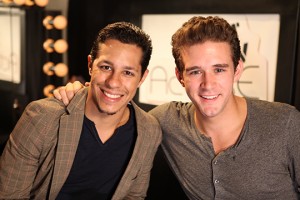 An Actor and Director best known for starring on the Nickelodeon series THE TROOP and Universal's PITCH PERFECT. He directed the short film, A 2ND OPINION, which went on to compete in the 2013 Cannes Film Festival. David can next be seen in the independent film, UNDRAFTED, and Lionsgate's SPARE PARTS, releasing January 16th in theaters everywhere. David is also the proud Co-Owner of THE REEL YOU, a company that provides Demo Reels, Headshots, Acting Classes, as well as many other services that help upcoming actors develop their package to get noticed by the industry.
Josh Thrower Facebook

ActorsE Chat is a Live Chat Show on Actors Entertainment, a channel on the Actors Podcast Network, and this episode of ActorsE Chat is co-produced by Pepper Jay Productions LLC and Live Video Inc, with PR-Marketing-Sales by Live Video Inc.


Live Video, Inc. has strategic partners all over the world, including Pepper Jay Productions LLC, and for this reason they are able to offer some of the best solutions to our partners and friends. Whatever the size and scope of your project, you will need professional consulting to assist in making your creative vision come to life. Live Video, Inc. wants to make that transition seamless for you offering you everything from inception to completion to assist you in your creative vision. Check out all of the solutions at Live Video Inc!