Actor/ Comedian David Banks and host Alexis Nichols on ActorsE Chat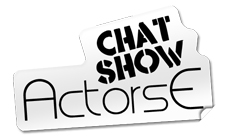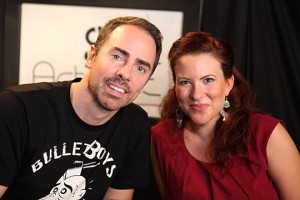 David Banks is an American actor and musician. Banks is well known for his performance in several funny commercials. He has appeared in over 100 commercials.
Banks was born in Petaluma, California, the son of Tom Banks and Alyne Banks. His father Tom Banks was the Exec. at Foote Cone & Belding San Francisco, and later moved on to Grey Advertising. He was responsible for California Raisins, Bank Of America, C&H Sugar, and many more commercials.
In 2004, Banks made his film debut in the drama Doing Hard Time, he played opposite Steven Bauer, Boris Kodjoe, Michael Kenneth Williams, and Giancarlo Esposito
David studied at the Groundlings, which claims some of the funniest comedians such as John Lovitz, Will Farrell, Chris Katan, and Lisa Kudrow.
Since David's move to Southern California he has appeared in commercials with companies like Coors Light, Samsung, Eastwood, Reebok, Motorola, Best Buy, Hoover, Elephant Insurance,Little Caesars, Comcast, Red Robin, Mitsubishi, EA Games, Ditech, Milk, and Citibank to name a few. After wrapping up Coffin with Bruce Davison, Banks joined Lisa Kudrow, Janeane Garofalo, and Fred Willard in the new hit cartoon Lovesick Fool. Directed by Dominic Polcino (The Simpsons, Family Guy, and King of the Hill) This is a depiction of the ongoing frustrations and disappointments of its creator in the area of love. At times funny, poetic, profound. Or just sad. The film centers on character, Smitty, kind of a lunkhead, he has not-so-original thoughts but is really wowed by them. So he's kind of excited about everything, but he's also lazy. So stuff would be "cool" and "awesome" but he's never really going to take action to do any of it.
He Co-Wrote the film CUT! in 2012, which is a story of an ex-con and aspirant filmmaker that set out to manufacture a horror film by scaring real people, however, when it goes too far and someone actually dies, the pair decide that killing for real on film is the way to make a truly terrifying movie.
In addition to being an actor, Banks is also a musician, playing drums. He is a member of The 3 Heads. His band The 3 Heads have shared the stage with such artists as Sara Bareilles, Five for Fighting, The Crash Kings, Dishwalla, Gary Jules, and DaDa.
Alexis Nichols' IMDb

ActorsE Chat is a Live Chat Show on Actors Entertainment, a channel on the Actors Podcast Network, and this episode of ActorsE Chat is co-produced by Pepper Jay Productions LLC and Live Video Inc, with PR-Marketing-Sales by Live Video Inc.