Actor Billy Slaughter with Host Julie-Kathleen Langan on ActorsE Chat
Film and Television actor, Billy Slaughter is a New Orleans native and considered one of the top actors to come out of Hollywood South. He was brought to L.A. by Dustin Hoffman as his personal stand-in and has since acted in over 50 films, including The Campaign, Parker, Colombiana, and The East. In addition to being featured in The Times Picayune's 'Best of New Orleans' edition, he became the youngest lead actor recipient of The Marquee Theater Award for his performance in Equus.
Slaughter other credits starring in the upcoming features including LAUNDRY DAY which he stars in and the live action feature MAX STEEL as Agent Murphy based on the toy manufactured by Mattel being directed by Stewart Hendler from Open Road Films and can next be seen in the features, GET ON UP starring Chadwick Boseman from Universal Pictures followed by WHEN THE STANDS TALL starring Jim Caviziel from TriStar Pictures MIDNIGHT SPECIAL starring Kirsten Dunst and Michael Shannon from Warner Bros, AMERICAN ULTRA starring Kristen Stewart and Jesse Eisenberg, DEMONIC starring Maria Bello and Frank Grillo, ZIPPER starring Patrick Wison and Ray Winstone, BAYOU TALES starring Lin Shaye and Roger Bart and RETURN TO SENDER starring Rosamund Pike and Nick Nolte, THE LOOKALIKE starring Justin Long, HOMEFRONT starring Jason Statham and would love to appear on Actors Reporter for an interview.
He has also guest starred in numerous series NASHVILLE, TREME as well as numerous telefilms including ANNA NICOLE, REMEMBER SUNDAY, BREAKOUT KINGS, REVENGE OF THE BRIDESMAIDS, THE GATES, BEAUTY AND THE BRIEFCASE, THE STAIRCASE MURDERS, THE YEAR WITH SANTA CLAUS, GROWNING PAINS: RETURN OF THE SEAVERS among others.
Billy has his roots in Shakespearean theatre and was classically trained in England at the British American Dramatic Academy and in New York. He holds a B.A. in Drama & Communications from the University of New Orleans, where he graduated 1st in his program (Cum Laude), and was offered a personal scholarship to the Strasberg Institute by Anna Strasberg. He received his 2nd Marquee Award nomination for Romeo & Juliet, in which he played both Romeo and Mercutio and produced, and his starring role in a commercial with the New Orleans Saints won the National Sports Forum's Achievement Award.
In a relatively short period of time, Slaughter has worked with some of the top talent in the industry, including: Dustin Hoffman, Robert DeNiro, Anthony Hopkins, Gene Hackman, Will Smith, Will Ferrell, Adam Sandler, Jason Statham, and Justin Timberlake. Billy is one of the stars of the upcoming of the upcoming comedy "Laundry Day" and is writer, producer, and star of the feature film "Utility," currently in active development.
Billy Slaughter on IMDb
Julie-Kathleen Langan on IMDb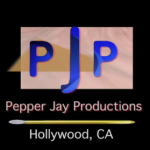 ActorsE Chat is a Live Chat Show on Actors Entertainment, a channel on the Actors Podcast Network, and ActorsE Chat is co-produced by Pepper Jay Productions LLC and Live Video Inc, with PR-Marketing-Sales by Live Video Inc.