Acting in Style – Dezi Style! Top July Summer Festivals Around the World | 2016
Dezi Style! – Top Summer Festivals Around the World | 2016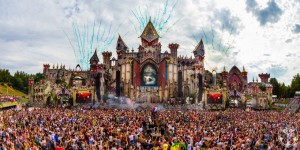 Summer was made for fun, don't miss out. Summer officially arrived on June 20th and 2016 is chock full of fun, unique events happening all around the globe. Perhaps one is happening in your very own city, or perhaps this will inspire in you a fit of wanderlust. Either way, if you're up for a heart-pumping, experience of a lifetime, you'll want to check out this list and put it to use before the summer slips away.
---
Various tour dates | Las Vegas, MX, UK, Tokyo
Electric Daisy Carnival
EDC has made its international brand expansion a reality as of recently, adding on tour dates in Mexico, the UK and Tokyo. They've sure come a long way since the days at the Los Angeles Coliseum. This is an all out fantasy land for festival goers seeking a unique experience.
---
July 21-24 | Abbots Ripton, UK
Secret Summer Garden
Summer fesitivals in the UK seem pretty popular. Secret Garden Party or, SGP, as it's known by, hosts a smaller scale independent arts and music festival each year. Prices range between £139.50 – 180 for tickets.
---
July 22-24 | Boom, Belgium
Tomorrowland
Tomorrowland has steadily been gaining in popularity as one of the E.U.'s most sought after festivals in the EDM scene. This year marks 16 years since its inaugural show and their roster just keep getting better. Check out their full 2016 lineup of world class DJ's and artists online. Tickets start at €98 for one day or €273 for a three day pass.
---
July 28-31st | Chicago, Illinois
Lollpalooza
Known as one of the most organized festivals in the world, and with bands like Red Hot Chili Peppers and Radiohead taking the stage, it's no wonder why this event has become a beloved one amongst fest heads. Be prepared to pay a hefty price, though, these tickets seem to get quite pricey. $120-335 for a day pass.
---
For more information on Top July Summer Festivals Around the World | 2016 by Dezi Style! Visit Dezi Style!
---
DesiStyle on Instagram
Desiree's Tumblir
Desirée Anderson's Blog
DeziStyle by Desirée Anderson Chance is syndicated on Acting in Style, an article on Actors Entertainment, a site on the Actors Podcast Network, a Pepper Jay Production.