Acting Coaches Jen Krater and Paolo Pogliacolo (Krater Studios) with host Cerris Morgan-Moyer on ActorsE Chat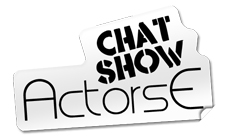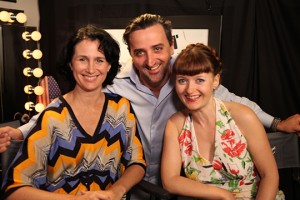 Jenifer Krater grew up in Salt Lake City, Utah. She currently lives in LA. She is a proud owner of Krater Studios. She was the former owner of Sally Johnson Studios in NYC. She is married to her partner and actor/director Paolo Pagliacolo. They produce independent films together with their company Stranger Films. Jen Krater last appeared as the female star in the award winning comedy "The Dueling Accountant".
Paolo Pogliacolo began his training as an actor in Toronto at the New School of Drama, completing a two year program in the Meisner Technique. In New York City Paolo has studied at Circle in the Square Theatre School where he was introduced to the Strasberg Technique. Paolo has appeared on The Sopranos and Spin City and currently teaches at Krater Studios
Cerris Morgan Moyer's Website

ActorsE Chat is a Live Chat Show on Actors Entertainment, a channel on the Actors Podcast Network, and this episode of ActorsE Chat is co-produced by Pepper Jay Productions LLC and Live Video Inc, with PR-Marketing-Sales by Live Video Inc.