2:37 March 17 – ActorsE Live Chat with Ella Joyce and Anna Shalray
See Ella Joyce in movies such as
"Our Family Wedding"
"Preacher's Kid"
"Uncle P" and more!
Find her on IMDB and at EllaJoyce.com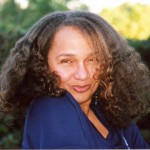 Ella Joyce performs as Mrs. Rosa Park as Mrs. Parks speaks of things past, present, and eternal.
ActorsE is a live chat show on Actors Entertainment, a site on the Actors Podcast Network, a Pepper Jay Production.