Which headshots catch a casting director's eye? Top casting director Susan Johnston shares her secrets
[youtube]http://www.youtube.com/watch?v=lrXJCu1VwNg[/youtube]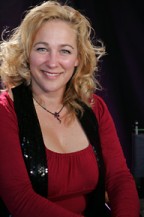 Casting Director Susan Johnston gives us heads up on headshots!
Casting Director Susan Johnston shares specific insights into booking that acting role. A rare and intimate look into the basic factors of booking an acting part.
Which headshots catch a casting director's eye? Top casting director Susan Johnston shares her secrets
Susan Johnston's casting and producing credits include feature films; television shows; and commercials. She has been interviewed for books such as "Hollywood Drive-What it Takes to Break In, Hang In and Make it in the Entertainment Industry" by Eve Light Honthaner; for "Career Opportunities in the Film Industry; 2nd Edition" by Jan Yager and for the successful Italian Industry book ciao artista! by Fioretta mari and manuella metri. Susan has taught and/or spoken at USC School of Cinema and Television summer program, Sherwood Oaks College, during Sundance, Marina Del Rey Int'l studies, Van Mar Academy and Beverly Hills Adult Education.
Susan Johnston is also the author of "L.A. for Free … almost! For more information, please visit http://www.laforfreealmost.com/
New Media Film Festival is presented by Susan Johnston Casting. More more information:
http://www.newmediafilmfestival.com/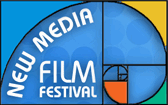 Susan Johnston's website:
http://www.susanjohnstoncasting.com/
Interviews is a show on Actors Reporter, a channel on the Actors Podcast Network, a Pepper Jay Production.