Way for a Sailor (1930) – Retro Movie Reviews by Michael E *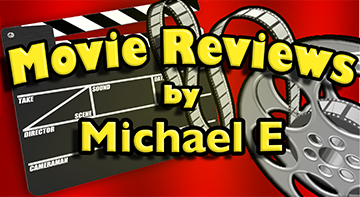 <p< < p=""> </p< <>
Love can come in different ways.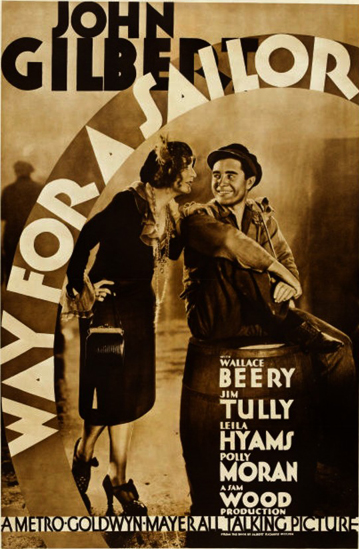 <p< < p=""> </p< <>
Way for a Sailor: A British seaman (John Gilbert) falls in love with a shipping clerk (Leila Hyams). <p< < p=""> </p< <>
Way for a Sailor (1930)- Michael's rating: * star
Runtime: 85 minutes
Rated: No Rating
Director: Sam Wood (uncredited) <p< < p=""> </p< <>
Watching John Gilbert in some classic silent movies like "A Woman of Affairs," Bardelys the Magnificent," "The Show," "The Big Parade," and "He Who Gets Slapped," I became a huge fan. I was under the impression he could do no wrong, as his success at the box office proved me correct. Then talkies came around, his career floundered, as did my affection. His voice was grating, nasally, and very irritating. It reminded me of nails on a chalkboard. I recently saw the 1930 movie, "Redemption," and this one, "Way for a Sailor." Not only were they both poorly made, but Gilbert was astonishingly bad.
Gilbert plays Jack, a sailor who has spent more time at sea and in prison than he can remember. He has always loved Joan (Hyams), the local shipping clerk in London. While the boat is docked, Jack repeatedly tries to tell Joan how he feels, but can never muster the courage. Then one day he gets brave and lets her know his true feelings. They are reciprocated and soon Jack and Joan marry. But, Jack's love of the sea and missing his shipmates seem to overshadow his love for Joan. <p< < p=""> </p< <>
Leila Hyams stands out as she held her own against Gilbert. Her reactions were wonderful and her timing impeccable. <p< < p=""> </p< <>
I do not have a quick rant for this movie, as it was lousy. This is the movie that director Sam Wood insisted on having his name removed. The movie was reportedly so bad that MGM might have used it to sabotage Gilbert's career in the sound era due to some animosity from Louis B. Mayer. That might have been true, but I do believe his voice had something to do with it as well.
<p< < p="">
---
<p< < p="">
Michael's rating system:
1/2 Terrible movie (Bomb)
* Not a good movie, just missed being a bomb
*1/2 Bad Movie
** Boring movie
*** Good, solid movie
***1/2 Great movie, just missed being a classic
**** Classic movie
<p< < p="">
---
<p< < p="">
Movie Reviews is a column on the Entertainment Trade Magazine, Actors Reporter, a channel on the Actors Podcast Network, a Pepper Jay Production.
</p< <></p< <></p< <></p< <>