TradeVine Highlights Entertainment News Articles week ending January 6th with Danika Quinn
THE PURPOSE OF THE TRADEVINE IS TO ENCOURAGE THE ENTERTAINMENT INDUSTRY TO READ THEIR TRADES: VARIETY, HOLLYWOOD REPORTER, BACK STAGE, ETC. ENJOY LEARNING ABOUT YOUR INDUSTRY.
EACH FRIDAY, THE TRADEVINE SEEKS OUT A FEW OF THE INFORMATIVE TRADE ARTICLES YOU MAY HAVE MISSED. VISIT THE TRADE, ITSELF, FOR THE ENTIRE ARTICLE.
Hi everybody, I'm Danika Quinn of the Actors Reporter and welcome to the TradeVine. Happy New Year! This is the perfect time to make a resolution to keep up with the trades. And watching the TradeVine is a great way to start. We find you the articles we think you shouldn't miss. Our goal at the TradeVine is to help you stay informed and to keep up with some of the entertainment news you may have missed in the Trades, such as The Hollywood Reporter, Daily Variety, and Backstage.
Back Stage, December 29th 2011 – January 4th, 2012 – In the Advice section, "Hitting those high notes," by John Henny, who shares some of the best exercises around for extending your vocal range. Number 1, stop yelling. Singing higher is rarely accomplished by brute force. Number 2, lighten up. In order to avoid yelling, the singer should access the upper register with a very light vocal mechanism. In other words, make your voice slightly breathy. Number 3, don't force the breath, because excess air will usually cause more problems. And another tip we thought was helpful was Start at the top. Starting exercises from the top note and working down can often help lighten an overheavy voice. This breaks the cycle of continually having to get out of the chest voice to access the upper register. There are many other good tips by John Henny, you can contact him directly at John at John Henny dot com.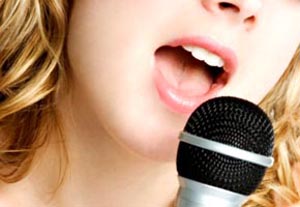 Daily Variety, Monday, January 2nd – Fox trims 'Dance' card, by Andrew Wallenstein. Fox is paring back returning unscripted series "So You Think You Can Dance" to one episode per week, according to the series' executive producer, Nigel Lythgoe, who broke the news to fan s on his Twitter account Sunday. In effect, Fox has cancelled the results show so the format has changed to just one hour a week of prime time real estate per week. What will take the place of "So You Think You Can Dance" has not yet been determined. 19 Entertainment and Dick Clark Productions produce "So You Think You Can Dance."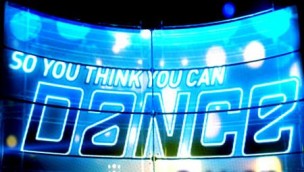 The Hollywood Reporter, December 23rd – January 5th – Here at the TradeVine, we don't often do movie review. However, the article entitled "War Horse, a grand tearjerker for all audiences, just like Hollywood used to make them," by Todd McCarthy, points out the epic classic that Steven Spielberg's "War Horse" will most likely be. This is a film that kids, middle-aged adults, and grandparents can all see and get something out of it. There are precious few films that fit this description today and hats off to Spielberg for making one. In effect, "War Horse" is an elegant, elemental, borderline corny boy and his horse story magnified in significance by its battleground backdrop. "War Horse" possesses a simplicity that is both its greatest strength and an ultimate liability. "War Horse" was released Christmas day by Disney.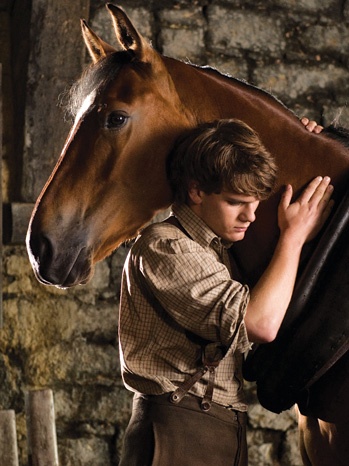 Well, that's it for the TradeVine this week. I'm Danika Quinn. Thank you very much for watching. And remember, You heard it through the Tradevine!