TradeVine Entertainment News Highlights You May Have Missed with Danika Quinn
THE PURPOSE OF THE TRADEVINE IS TO ENCOURAGE THE ENTERTAINMENT INDUSTRY TO READ THEIR TRADES: VARIETY, HOLLYWOOD REPORTER, BACK STAGE, ETC. ENJOY LEARNING ABOUT YOUR INDUSTRY.
EACH FRIDAY, THE TRADEVINE SEEKS OUT A FEW OF THE INFORMATIVE TRADE ARTICLES YOU MAY HAVE MISSED. VISIT THE TRADE, ITSELF, FOR THE ENTIRE ARTICLE.
Hi everybody, I'm Danika Quinn of the Actors Reporter and welcome to the TradeVine. Our goal at the TradeVine is to help you stay informed and to keep up with some of the entertainment news you may have missed in the Trades, such as The Hollywood Reporter, Daily Variety, and Backstage.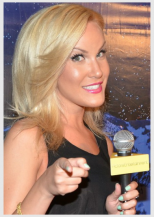 Back Stage, Aug 21st – In the Advice section, How to Take a Web Series From Concept to Reality, by Matthew Perkins. The web series format is proving itself to be a viable outlet to get discovered. Take Tiny Apartment as a case study. After a few years of consistent, quality work (this is key), these guys are producing a pilot for Comedy Central. Part one of this article focuses on pre-production.1. Choose your concept. And keep it short. Producing a script usually clocks out at about a minute per page. 2. You're the casting director. Put out an ad. Hold an audition. Or cast yourself. 3. Recognize budget limitations. Instead of scouting for some elaborate location, set it in your apartment. Technology is now cheap enough for anyone to have decent production value. Interested in more ways to get your work noticed, check out the article Elements of a TV Pilot Pitch on Actors Reporter dot com. All about the Madame Oola Mystery Series from the pitch to the pilot.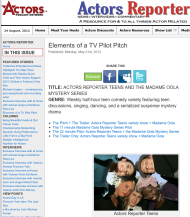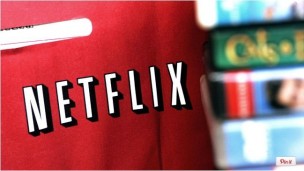 The Hollywood Reporter, Aug 20th – Netflix Touts 1 Million Subscriber Milestone in U.K., Ireland, by Georg Szalai.

Netflix announced that it has crossed the 1 million subscriber milestone within seven months of launch, faster than any other territory it has launched. Netflix said its U.K. and Ireland growth has been four times faster than it took Twitter to hit 1 million users globally and nearly twice as fast as it took Facebook. But at least one analyst reports that concerns that Netflix could affect pay TV giant BSkyB are unwarranted. Although Netflix could push up the cost of content for bids on first run movie rights and U.S. drama, it is expected that BSkyB will retain its leading position in the U.K.
Daily Variety, Aug 21st – California Senate approves production incentive extension, by Dave McNary. The Sacramento bill is similar to legislation passed by Assembly last week. SB 1167 will extend California's tax credit production incentive program for two years, instead of five, and cleared the State Senate on 32-3 vote. This is one step closer to ensuring jobs in the film and TV industries stay here in California for Californians. It's not yet clear which bill will be the final legislation submitted to Gov. Jerry Brown but it is said that discussions between the authors will likely occur. The program is strongly endorsed by the film business as a sensible method to create below-the-line jobs by giving producers incentives to lense in the Golden State. Currently, California provides $100 million in annual tax credits for productions, but the 25% credit is smaller than many other programs and demand far exceeds supply.
Well, that's it for the TradeVine this week. I'm Danika Quinn Thank you very much for watching. And remember, You heard it through the Tradevine!