TradeVine entertainment news highlights week ending October 25th with teen actress Katelyn Haynes
THE PURPOSE OF THE TRADEVINE IS TO ENCOURAGE THE ENTERTAINMENT INDUSTRY TO READ THEIR TRADES: VARIETY, HOLLYWOOD REPORTER, BACK STAGE, ETC. ENJOY LEARNING ABOUT YOUR INDUSTRY.
EACH FRIDAY, THE TRADEVINE SEEKS OUT A FEW OF THE INFORMATIVE TRADE ARTICLES YOU MAY HAVE MISSED. VISIT THE TRADE, ITSELF, FOR THE ENTIRE ARTICLE.
Hi everybody, I'm Katelyn Haynes of the Actors Reporter and welcome to the TradeVine. Our goal at the TradeVine is to help you stay informed and to keep up with some of the entertainment news you may have missed in the Trades, such as The Hollywood Reporter, Variety, and Backstage.
Back Stage, October 15th – The 1 Thing Actors Aren't Doing in Their Auditions, by Anthony Meindl.
When did acting and auditioning become a big fat dramatic tragedy? Somewhere along the line, we confused an expression of joy and wild abandon for something that is painful and full of suffering. What is missing from the audition? Play. Watch kids play. They commit. They do it their way. They believe in their world 100 percent. Just because we've gotten older doesn't mean that the authentic child-like spirit of who we are isn't still alive within us. The work of acting wants to extract it. It wants to wring it out of you and leave it all dripping on the stage floor or the film set. Let go of perceptions. How you look, how the scene looks or how you look compared to other actors. You don't have anything to prove. You just have to give yourself permission to play.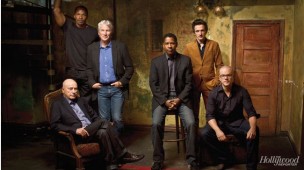 Hollywood Reporter, October 22nd – PBS to Air Hollywood Reporter Roundtables as Holiday Event Series, by the THR staff.
The Hollywood Reporter and PBS SoCaL have partnered to produce The Hollywood Reporter Roundtables series, which features Hollywood's leading Academy Award contenders in intimate discussions. Broadcast of the five-part series will feature Hollywood's leading Oscar contenders such as Oprah Winfrey, George Clooney, Emma Thompson, Julia Roberts, Matthew McConaughey, Steve McQueen, Alfonso Cuaron and Forest Whitaker. The Hollywood Reporter has broken new ground with its Roundtables series, inviting viewers into the conversation with Hollywood's most fascinating people. THR will continue to feature a photographic and print version of the series in its weekly magazine and in its weekly iPad edition.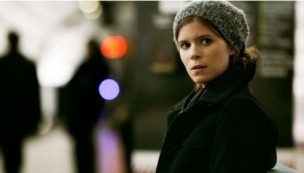 Variety, October 21st – Netflix to Expand Into Original Movies, Will Double Spending on Originals in 2014, by Todd Spangler.
Netflix, pleased with how original series like Orange Is the New Black and House of Cards are boosting its business, expects to double its investment in original content in 2014, and it's putting movies into the pipeline. Netflix says there is still a big gap from where they are to where they could be. The company is not only looking into making original movies but is actively looking at several documentaries that would premiere on Netflix. While the primary goal for Netflix remains in controlling the window, whether that's through owning a property or licensing it from a studio, they are hopeful to land deals with Comcast and other pay TV providers to widen the distribution of the service.
I'm your host Katelyn Haynes. Thank you for watching. Please send any questions or comments to TradeVine@ActorsReporter.com And, remember, you heard it through the TradeVine.
The TradeVine is a weekly entertainment news highlights show on Actors Reporter, a channel on the Actors Podcast Network, a Pepper Jay Production.