TradeVine entertainment news highlights week ending May 17th
THE PURPOSE OF THE TRADEVINE IS TO ENCOURAGE THE ENTERTAINMENT INDUSTRY TO READ THEIR TRADES: VARIETY, HOLLYWOOD REPORTER, BACK STAGE, ETC. ENJOY LEARNING ABOUT YOUR INDUSTRY.
EACH FRIDAY, THE TRADEVINE SEEKS OUT A FEW OF THE INFORMATIVE TRADE ARTICLES YOU MAY HAVE MISSED. VISIT THE TRADE, ITSELF, FOR THE ENTIRE ARTICLE.
Hi everybody, I'm Brett Walkow of the Actors Reporter and welcome to the TradeVine. Our goal at the TradeVine is to help you stay informed and to keep up with some of the entertainment news you may have missed in the Trades, such as The Hollywood Reporter, Daily Variety, and Backstage.
Back Stage, May 10th – 4 Things Never To Say In An Agent Interview, by Brian O'Neil.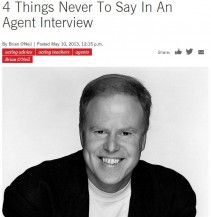 Many actors make mistakes during an interview. Here are the most common questions to avoid asking. 1. Can you tell me who else you represent? They can, but they probably won't. actors should do their homework by researching the client list of an agency with whom they are meeting. This is easily done with the assistance of IMDbPro.com. 2. Do you have any clients who might conflict with me? Even if this is the case, the best one can hope for is, "We don't have anyone like you" Less polite is a slightly chilly, "If we had anyone who conflicted with you, we wouldn't have called you in." Either way, you won't learn anything. 3. Which casting directors do you have relationships with? if it's a top-notch office, they'll have relationships with anyone who can move your career forward. 4. I'm going to make a lot of money for someone. An actor's ability to "make a lot of money" for someone is the agent's call, not the actor's.
Hollywood Reporter, May 13th – Leonardo DiCaprio, Christie's Raise Whopping $35 Million at Auction, by Kimberly Nordyke.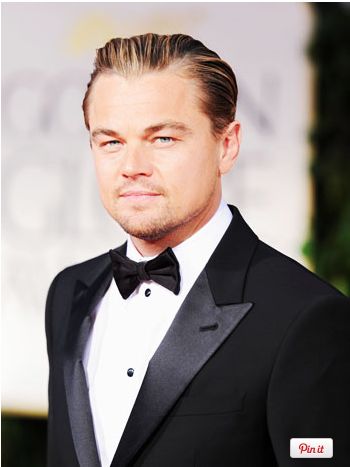 The 11th Hour charity event, benefiting environmental and wildlife conservation efforts, saw 13 individual artist records broken, bringing in a staggering $35 million-plus. DiCaprio, who is currently starring in The Great Gatsby, teamed up with Christie's to co-host what the auction house's chairman Brett Gorvy recently called "the most important environmental charity ever staged." The money will be earmarked for conservation projects, selected by the Leonardo DiCaprio Foundation, that protect key ocean- and land-based ecosystems, as well as to engage local communities to protect their natural resources.
Variety, May 8th – Talent Agents Have Lost Their Leverage in a Buyer's Market, by Peter Bart.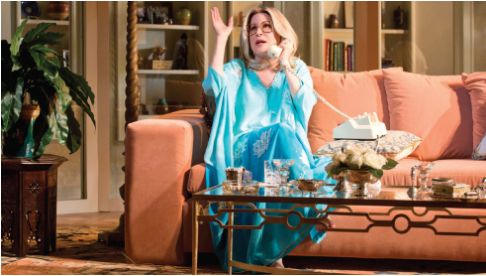 The most important fact about talent agents today is that no one is scared of them anymore. In years gone by, studio chiefs and network buyers were intimidated by agents at MCA, William Morris, and CAA. There's even a new Broadway play "I'll Eat You Last" starring Bette Midler as Sue Mengers. Today's top agents still have plenty of swagger, but the agent trade business in Hollywood is characterized in two unpleasant words: buyer's market. Back in his day, when Lew Wasserman decided to set up a project, he essentially redefined the market. Today agents come in with an "ask," not a mandate. Drop in on an agency meeting today and the lexicon you hear reminds you more of Wall Street or Madison Avenue than of Hollywood. The dialogue is about funding and branding, not casting.
Well, that's it for the TradeVine this week. I'm Brett Walkow. Thank you very much for watching. And remember, You heard it through the Tradevine!
The TradeVine is a weekly show on Actors Reporter, a channel on the Actors Podcast Network, a Pepper Jay Production.