TradeVine entertainment news highlights for week ending September 13th 2013 with Kristina Nikols
THE PURPOSE OF THE TRADEVINE IS TO ENCOURAGE THE ENTERTAINMENT INDUSTRY TO READ THEIR TRADES: VARIETY, HOLLYWOOD REPORTER, BACK STAGE, ETC. ENJOY LEARNING ABOUT YOUR INDUSTRY.
EACH FRIDAY, THE TRADEVINE SEEKS OUT A FEW OF THE INFORMATIVE TRADE ARTICLES YOU MAY HAVE MISSED. VISIT THE TRADE, ITSELF, FOR THE ENTIRE ARTICLE.
Hi everybody, I'm Kristina Nikols of the Actors Reporter and welcome to the TradeVine. Our goal at the TradeVine is to help you stay informed and to keep up with some of the entertainment news you may have missed in the Trades, such as The Hollywood Reporter, Variety, and Backstage.
Back Stage, September 9th – How To Spend Your Money Wisely as an Actor, by Erin Cronican.
Why is it that actors, who have very little money to spare, still find themselves making major purchases without doing their research? It is critical that you research where your dollars are going to determine what the best option is for you. How can an actor use research? Consider these three factors. Price: How much does it cost? What are you getting for that price? Features: What kind of paper are they printed on? What are your design options? Are there any perks when buying through this company? And finally, Satisfaction: Who are some of the other people who've purchased these products? Have they been satisfied with their experience? Once you have all of that information, it's time to make comparisons between this company and other suppliers. Actors must acknowledge that only they know what is best for their business and challenge themselves to carry this belief wherever they go.
Hollywood Reporter, August 10th – Toronto: Films Movement Inks North American Deal for 'App,' by Stuart Kemp.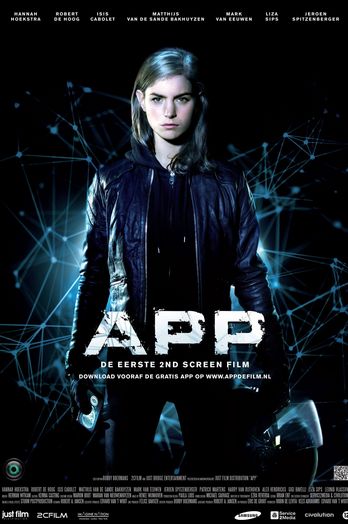 Films Movement has inked a deal for North America to App, the Dutch techno thriller billed as a "cross media" project because it carries an app for the audience to download and use as part of the movie plot. How fun! The film details the story of a girl who wakes up in a haze after a wild party and notices a new app has appeared on her smart phone. It slowly begins to reveal it knows intimate details about her and gradually takes over her life. The sales to English language territories are strong testament to the film's universal appeal.
Variety, September 10th – How China's Homegrown Biz Is Threatening Hollywood's Payday, by Patrick Frater.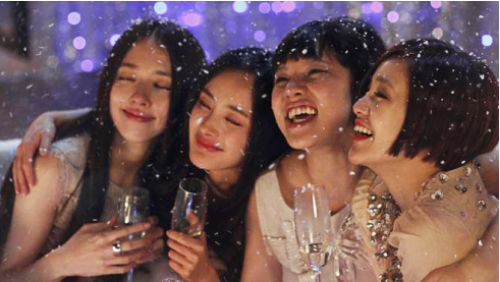 In the past few years, Westerners have exulted in the country's box office boom, which included hefty grosses for major-studio films such as Iron Man 3 and Pacific Rim. With the liberalization of access to the market and a greater share of distribution money, Hollywood began to see China as the land of opportunity after decades of feeling thwarted by tight quotas for imported movies. Yes, the China box office is growing, but not for everyone. In the current year, ticket sales for local films increased while imported films saw a slump. Is Hollywood doing something wrong, or are Chinese filmmakers doing something right? In a market as big, fast-changing and idiosyncratic as China's, studios may find it difficult to remain as outsiders. Producer Zhang Zhao says outsiders have not yet understood that the Internet in China is bigger than the film industry.
I'm your host Kristina Nikols. Thank you for watching. Please send any questions or comments to TradeVine@ActorsReporter.com And, remember, you heard it through the TradeVine.
The TradeVine is a weekly entertainment news highlights show on Actors Reporter, a channel on the Actors Podcast Network, a Pepper Jay Production.