TradeVine entertainment news highlights for week ending Sept 28th 2012 with Brenda Epperson
THE PURPOSE OF THE TRADEVINE IS TO ENCOURAGE THE ENTERTAINMENT INDUSTRY TO READ THEIR TRADES: VARIETY, HOLLYWOOD REPORTER, BACK STAGE, ETC. ENJOY LEARNING ABOUT YOUR INDUSTRY.
EACH FRIDAY, THE TRADEVINE SEEKS OUT A FEW OF THE INFORMATIVE TRADE ARTICLES YOU MAY HAVE MISSED. VISIT THE TRADE, ITSELF, FOR THE ENTIRE ARTICLE.
Hi everybody, I'm Brenda Epperson of the Actors Reporter and welcome to the TradeVine. We have some great articles for you this week. Our goal at the TradeVine is to help you stay informed and to keep up with some of the entertainment news you may have missed in the Trades, such as The Hollywood Reporter, Daily Variety, and Backstage.
Back Stage, September 21st – In the Inside Job section, 3 Things to Know About Casting for Disney Channel, by Daniel Lehman.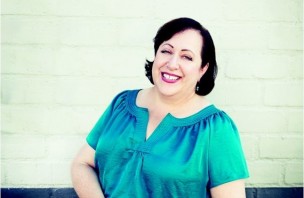 Carol Goldwasser casts comedies for kids, starring kids. Her recent credits include the Disney Channel original series Austin & Ally, Hannah Montana, and the upcoming Dog With a Blog. Here are her three insider tips about Disney casting. 1. Disney tends to do pilots in summer, and they're always developing new programming. 2. Disney is very specific about wanting their audience to be able to relate to the age of the characters onscreen. 3. Have the flexibility to take a note and not be so locked in to your preparation that you can't move off that mark.
Daily Variety, September 24th – In Technology news, Cable outpaces iTunes for iVOD movies, by Andrew Wallenstein. iTunes is no match for pay-TV Video On Demand. A la carte movie rentals, or iVOD, are particularly popular on cable, which accounted for nearly half of all such transactions in the first half of 2012. Apple's digital storefront managed only 8%, finishing behind Comcast 23%, DirecTV 14% and Time Warner Cable 9%. Telco iVOD is growing faster year-over-year. When it comes to paying for on-demand movies on an a-la-carte basis, cable companies are by far the primary conduit, due in large part to their widespread penetration and usage in Americans' homes
Hollywood Reporter, September 24th – The Emmys Top 2011 Ratings With 13.2 Million Viewers, but are Still Shy of 'Sunday Night Football,' by Michael O'Connell.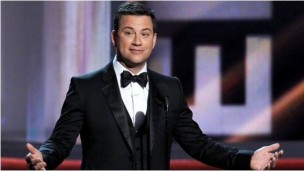 Airing live across the country, with the west coast witnessing ABC's telecast of the TV kudos ahead of primetime, the show grew its total audience by six percent but falls in the demo. The show wasn't as successful with adults 18-49. What were they watching? NBC's Ravens-Patriots game taking up the bulk of the share with a 8.1 rating and 19.8 million viewers. The Emmy numbers are near 2010's haul on NBC, which did not have to air against Sunday Night Football because the Emmys aired the Sunday before the NFL regular season began. Either way, the Emmys easily ranked as Sunday night's strongest entertainment program.
Well, that's it for the TradeVine this week. I'm Brenda Epperson. Thank you very much for watching. And remember, You heard it through the Tradevine!
The TradeVine is a weekly show on Actors Entertainment, a channel on the Actors Podcast Network, a Pepper Jay Production.