TradeVine entertainment news highlights for week ending November 1st 2013 with Teen Actress Katelyn Haynes
THE PURPOSE OF THE TRADEVINE IS TO ENCOURAGE THE ENTERTAINMENT INDUSTRY TO READ THEIR TRADES: VARIETY, HOLLYWOOD REPORTER, BACK STAGE, ETC. ENJOY LEARNING ABOUT YOUR INDUSTRY.
EACH FRIDAY, THE TRADEVINE SEEKS OUT A FEW OF THE INFORMATIVE TRADE ARTICLES YOU MAY HAVE MISSED. VISIT THE TRADE, ITSELF, FOR THE ENTIRE ARTICLE.
Hi everybody, I'm Katelyn Haynes of the Actors Reporter and welcome to the TradeVine. I hope everyone had a spooky and safe Halloween. Our goal at the TradeVine is to help you stay informed and to keep up with some of the entertainment news you may have missed in the Trades, such as The Hollywood Reporter, Variety, and Backstage.
Back Stage, October 24th – 7 Signs of a Casting Scam, by Denise Simon.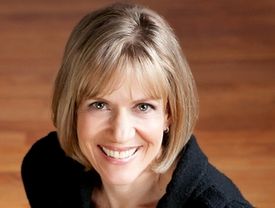 Acting has been your dream since you were five years old. You know you would be great in a sitcom, if only someone would give you the chance! Wait just a minute, movie star. Scammers are waiting behind the cover of some very legitimate looking advertisements, web pages, business cards, and flyers. Be suspicious when an advertisement, or person claiming to represent a casting agency uses telltale strategies to lure you in. 1. I can make you a star. 2. Earn up to $300 per day as an extra. If it sounds too good to be true, it probably is. 3. Don't stop believing. And other inspirational messages are meant to lure in people who are desperate for success 4. All types, ages, and ethnicities wanted. Specific roles generally require a specific look, age, ethnicity, or type. Before plunking down your hard-earned cash, follow the tips above and do a little research. Legitimate agencies have legitimate websites.
Hollywood Reporter, October 25th – Inside The Hollywood Reporter's Key Art Awards 2013, by the THR Staff.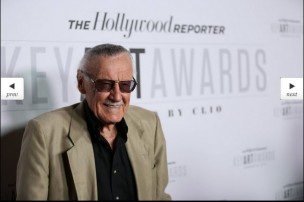 Stan Lee and Hans Zimmer were honored with special awards while the cream of the entertainment advertising and communications industry were recognized for their work. The event, hosted by Carol Leifer, is presented by THR and the Clio Awards.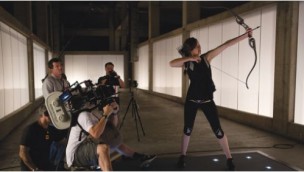 Variety, October 29th – 'Hunger Games': Can 'Catching Fire' Burn Brighter Than the Original? By Dave McNary.
When Jennifer Lawrence landed the role of Katniss Everdeen in the first The Hunger Games two years ago, neither she nor the film's producer, Nina Jacobson could imagine the magnitude of what would transpire for all of them. In the upcoming Catching Fire, Katniss returns for another fight to the death. A lot of pressure to deliver rests on the 23-year-old shoulders of Lawrence, who isn't rattled by much though she admits it's a bit odd to be continuing to play Katniss at the age of 17. While there are no sure bets in Hollywood, "The Hunger Games" franchise is about as close as you can get.
I'm your host Katelyn Haynes. Thank you for watching. Please send any questions or comments to TradeVine@ActorsReporter.com And, remember, you heard it through the TradeVine.
The TradeVine is a weekly entertainment news highlights show on Actors Reporter, a channel on the Actors Podcast Network, a Pepper Jay Production.