TradeVine Entertainment News Highlights for week ending May 24th with Comic Brett Walkow
THE PURPOSE OF THE TRADEVINE IS TO ENCOURAGE THE ENTERTAINMENT INDUSTRY TO READ THEIR TRADES: VARIETY, HOLLYWOOD REPORTER, BACK STAGE, ETC. ENJOY LEARNING ABOUT YOUR INDUSTRY.
EACH FRIDAY, THE TRADEVINE SEEKS OUT A FEW OF THE INFORMATIVE TRADE ARTICLES YOU MAY HAVE MISSED. VISIT THE TRADE, ITSELF, FOR THE ENTIRE ARTICLE.
Hi everybody, I'm Brett Walkow of the Actors Reporter and welcome to the TradeVine. Our goal at the TradeVine is to help you stay informed and to keep up with some of the entertainment news you may have missed in the Trades, such as The Hollywood Reporter, Daily Variety, and Backstage.
Back Stage, May 20th – How To Define Your Type, Create Your Brand and Write a Logline, by Gwyn Gilliss.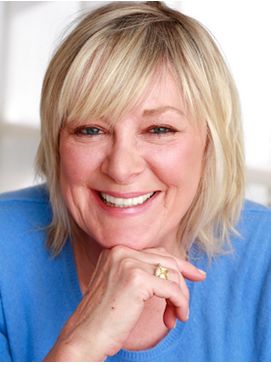 What's the difference between a type and a brand? And what's a logline? Your type is a combination of the five criteria found on any breakdown when a role is being cast: sex, age range, race or the basics: short, tall, thin, heavy, job title: mom, lawyer, cop, criminal, personality trait: quirky, serious, intellectual, innocent. Your brand is simply taking those qualities and adding something very uniquely YOU to the mix. Is it your smile? Your laugh? Goldie Hawn became famous for her adorable giggle. What about you is memorable? That quality becomes your brand. It might help you to get cast more frequently. A logline is a short phrase summing up your unique qualities – how to cast you, how you've been cast in the past, and what you bring to the role. Come up with some adjectives to describe your look: intense, neurotic, pretty, sexy, green-eyed beauty, dangerous, alluring, violent, scary, Southern, mean, hostile, angry. Then come up with the logline for your resume: Emerald-eyed Southern Belle-next-door-pyscho-killer. Is it essential to have a logline? No, but it helps. It's just one more bit of information telling a casting director what you do best.
Hollywood Reporter, May 21st – Carol Burnett Wins Mark Twain Prize for Humor, by the THR Staff.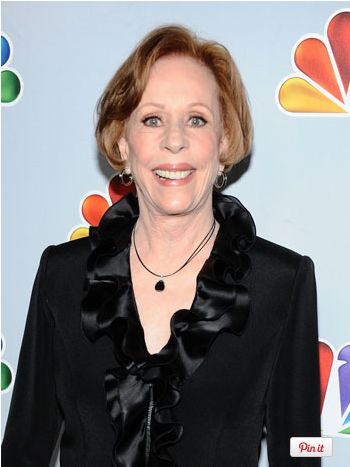 This year, the Kennedy Center has chosen Carol Burnett as the recipient of the 16th annual Mark Twain Prize for American Humor. The award-winning showbiz resume of Burnett spans from Broadway to Hollywood. The TV legend launched The Carol Burnett Show in 1967, and it ran for 11 seasons on CBS, scoring 25 Emmys; Burnett herself won six over the course of her career, not to mention eight Golden Globes, 12 People's Choice Awards and a Peabody. Burnett said of the award, "I can't believe I'm getting a humor prize from the Kennedy Center. It's almost impossible to be funnier than the people in Washington." Congratulations Carol Burnett.
Variety, May 16th – Philanthropy: The New Hollywood Brand, by Peter Bart.
Nothing says you've made it quite like leaving your name on a good cause. The charity banquet season hits its peak at this time of year, and the crowded ballrooms remind us that there are people in town who worry less about making money than giving it away. They have reason to worry; philanthropy has become a perilous and competitive business. Almost every star these days has his or her own foundation, from Kobe Bryant to Ben Stiller. And the fund-raisers are hip to the opportunity. Traditional philanthropy has always involved art museums but all that is beginning to seem dated. Some social-minded corporate CEOs want to change the laws to permit establishment of "benefit corporations" that would contribute 20% or more of after-tax profits directly to philanthropy. Blake Jones, CEO of a Colorado solar energy company, for example, wants to use his corporate profits to build a children's museum. In general, today's entrepreneurs are exponentially more generous in giving.
Well, that's it for the TradeVine this week. I'm Brett Walkow. Thank you very much for watching. And remember, You heard it through the Tradevine!
The TradeVine is a weekly show on Actors Reporter, a channel on the Actors Podcast Network, a Pepper Jay Production.