TradeVine entertainment news highlights for week ending March 7th 2014 with Laura-Beth Hill
THE PURPOSE OF THE TRADEVINE IS TO ENCOURAGE THE ENTERTAINMENT INDUSTRY TO READ THEIR TRADES: VARIETY, HOLLYWOOD REPORTER, BACK STAGE, ETC. ENJOY LEARNING ABOUT YOUR INDUSTRY.
EACH FRIDAY, THE TRADEVINE SEEKS OUT A FEW OF THE INFORMATIVE TRADE ARTICLES YOU MAY HAVE MISSED. VISIT THE TRADE, ITSELF, FOR THE ENTIRE ARTICLE.
Hi everybody, I'm Laura-Beth Hill of the Actors Reporter and welcome to the TradeVine. Our goal at the TradeVine is to help you stay informed and to keep up with some of the entertainment news you may have missed in the Trades, such as The Hollywood Reporter, Variety, and Backstage.
Back Stage, March 3rd – 5 Ways to Become a Commercial Casting Director Favorite, by Rachel Williams.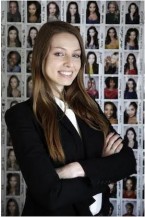 You always want to stand out to a commercial casting director, and doing so can be very simple. Here are five ways to become a casting director favorite.1.Be who you say you are.Your résumé should reflect the skills you really have.2.Pay attention in the room.CD's give group explanations so you know what to expect. That is the time to really understand what it is we expect from you. 3.Do your homework.Educate yourself before an audition,don't fast forward through commercials.4 Don't ignore the details.A great way to always be prepared is to have an "audition bag" in your trunk, so you're ready for anything. Especially last minute auditions.and finally 5. Be kind.Casting not only pays attention to your acting ability, but also to the person you are in the lobby.
Hollywood Reporter, March 2nd – Oscars: 4 Burning Questions Answered, by Alexa Girkout and Kyle Jaeger.
Viewers of Sunday night's Oscar awards finally saw the big question answered: Which movie would win best picture after a tight race? But there were a few more questions that remain unanswered following the telecast. THR breaks them down.1.Was Sarah Jones snubbed? Sarah Jones was a camera assistant killed in Georgia while working on the set of the Gregg Allman biopic Midnight Rider. While Jones wasn't included in In Memoriam, she did receive a mention following Bette Midler's performance. 2.Why did Brad Pitt accept an Oscar?The actor was a producer for 12 Years a Slave, winner of the best picture Oscar.3. How many members are in the EGOT club?Composer Robert Lopez became the 12th person to have EGOT status, Emmy, Grammy, Oscar, Tony winner. 4. What's the joke behind Cate Blanchett's nod to Julia Roberts? In her acceptance speech for best actress, the Blue Jasmine star took a moment to acknowledge the performances of her fellow nominees.
Variety, March 3rd – U.S. Animation Execs Seek Out Partners in London, by Leo Barraclough.
Film London, a publicly-funded agency that supports the film and TV biz in the U.K. capital, is hosting six animation execs from the U.S. this week.The visit is part of the agency's drive to encourage more international production to come to the city on the back of the introduction of the tax reliefs for high-end television and animation announced last year.The visitors, who include senior reps from the Jim Henson Company, DreamWorks Animation, Amazon Studios, Frederator Networks, NBC Universal's Sprout and Mattel's Playground Productions, will take part in a three-day program designed to promote London's animation sector.
I'm your host Laura-Beth Hill. Thank you for watching. Please send any questions or comments to TradeVine@ActorsReporter.com And, remember, you heard it through the TradeVine.
The TradeVine is a weekly entertainment news highlights show on Actors Reporter, a channel on the Actors Podcast Network, a Pepper Jay Production.