TradeVine entertainment news highlights for week ending March 30th 2012 with Katelyn Haynes
THE PURPOSE OF THE TRADEVINE IS TO ENCOURAGE THE ENTERTAINMENT INDUSTRY TO READ THEIR TRADES: VARIETY, HOLLYWOOD REPORTER, BACK STAGE, ETC. ENJOY LEARNING ABOUT YOUR INDUSTRY.
EACH FRIDAY, THE TRADEVINE SEEKS OUT A FEW OF THE INFORMATIVE TRADE ARTICLES YOU MAY HAVE MISSED. VISIT THE TRADE, ITSELF, FOR THE ENTIRE ARTICLE.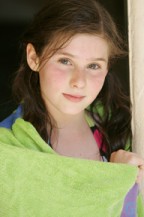 Hi everybody, I'm Katelyn Haynes and welcome to the TradeVine. Our goal at the TradeVine is to help you stay informed and to keep up with some of the entertainment news you may have missed in the Trades, such as The Hollywood Reporter, Daily Variety, and Backstage.
Back Stage, March 27th – Objectives for Young Actors, by Rita Litton. ACTeen's Rita Litton is often asked by her young acting students what they should be feeling; should they be "angry" or "sad"? Ms. Litton says that's the wrong question. Acting is doing. An actor doesn't come onstage to feel an emotion but to do something. So, what should they be doing? 1. Choose a strong objective 2. Focus on the action words, "Find me!" or "Stay with me," let your imagination connect to these events. 3. Use the circumstances in the script to find the character's recent or immediate wants. And, 4. Listen carefully to your partner and react spontaneously, honest feelings will occur.
The Hollywood Reporter, March 27th – Box Office Report: 'Hunger Games' Grosses Record $10.8 Mil on Monday, by Pamela McClintock. The Lionsgate movie, starring Jennifer Lawrence, Josh Hutcherson and Liam Hemsworth, has earned $163.4 million in only four days. Lionsgate's film adaptation of Suzanne Collins' best-selling young-adult novel had the best showing ever for a Monday outside of holidays, the Christmas stretch and summer.
The Hollywood Reporter, March 28th – 'Pirates of the Caribbean: The Curse of the Black Pearl' is Part of the U.K. YouTube, Google Play Rental Offering, by Stuart Kemp. Johnny Depp will be among the stars from Disney's portfolio available on YouTube and Google Play in the U.K. Disney U.K. and Ireland has pacted with Google in the pair's first content agreement in the region. Consumers can access selected Disney-distributed movies via Google Play to rent and watch on Android smartphones and tablets, and they can use YouTube or the Google Play website to rent and watch movies on computers. This launch will offer U.K. viewers further choice and flexibility in how they enjoy our must-see films.
Well, that's it for the TradeVine this week. I'm Katelyn Haynes. Thank you very much for watching. And remember, You heard it through the Tradevine!