TradeVine entertainment news highlights for week ending March 28th 2014 with Cerris Morgan-Moyer
THE PURPOSE OF THE TRADEVINE IS TO ENCOURAGE THE ENTERTAINMENT INDUSTRY TO READ THEIR TRADES: VARIETY, HOLLYWOOD REPORTER, BACK STAGE, ETC. ENJOY LEARNING ABOUT YOUR INDUSTRY.
EACH FRIDAY, THE TRADEVINE SEEKS OUT A FEW OF THE INFORMATIVE TRADE ARTICLES YOU MAY HAVE MISSED. VISIT THE TRADE, ITSELF, FOR THE ENTIRE ARTICLE.
Hi everybody, I'm Cerris Morgan-Moyer of the Actors Reporter and welcome to the TradeVine. Our goal at the TradeVine is to help you stay informed and to keep up with some of the entertainment news you may have missed in the Trades, such as The Hollywood Reporter, Variety, and Backstage.
Back Stage, March 24th – Actors, You Are the Gift, by David Patrick Green.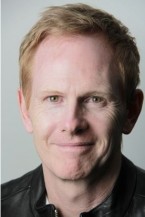 It's good to give, but when you give to get, it's called a bribe. Actors don't need to give gifts to the casting director that called them in for the role.Think of all of the work actors put in, the money on marketing materials, gyms, gas, and parking, prepared themselves for countless hours, and auditioned up to three times for one role. An actor's value is immeasurable. Other industry people don't have jobs without actors. Audiences around the world actually take time out of their day, not to admire the accounting, camera work, or casting choices, but to momentarily lose themselves in a world illuminated and illustrated by actors. You are no different than the actors who are paid millions for their craft. They are us, but with a little more luck.
Hollywood Reporter, March 24th – TV-Related Tweets More Likely to Motivate Viewing: Study, by THR Staff.

Tweets about TV shows are likely to spur people to watch a particular show, even if they've never seen it before, A study from Fox, Twitter and the Advertising Research Foundation found that a majority of people who see such tweets are likely to either check out a series for the first time or resume watching a show they'd previously stopped watching.
Variety, March 23rd – Hong Kong Biz Finds Success With Mainland Ties, by Patrick Frater.

Stories about the death of the Hong Kong film industry are premature. Sure, the mainland China biz is grabbing all the headlines but, Hong Kong has things to cheer about.Critics point to the arrival and growing success of new talent. Flora Lau's freshman film Bends debuted in Cannes. And Adam Wong struck all the right moves with his third film, The Way We Dance. That youth-driven, indie-produced picture hit sufficient scale that it has now earned itself a release on the mainland too.There may be limits to how far filmmakers can go as Hong Kong still lacks an indie or arthouse distribution circuit. But many draw encouragement from the fact that new directors are still finding a place.
I'm your host Cerris Morgan-Moyer. Thank you for watching. Please send any questions or comments to TradeVine@ActorsReporter.com And, remember, you heard it through the TradeVine.

The TradeVine is a weekly entertainment news highlights show on Actors Reporter, a channel on the Actors Podcast Network, a Pepper Jay Production.