TradeVine entertainment news highlights for week ending Mar 29th 2013 with Ric Drasin
THE PURPOSE OF THE TRADEVINE IS TO ENCOURAGE THE ENTERTAINMENT INDUSTRY TO READ THEIR TRADES: VARIETY, HOLLYWOOD REPORTER, BACK STAGE, ETC. ENJOY LEARNING ABOUT YOUR INDUSTRY.
EACH FRIDAY, THE TRADEVINE SEEKS OUT A FEW OF THE INFORMATIVE TRADE ARTICLES YOU MAY HAVE MISSED. VISIT THE TRADE, ITSELF, FOR THE ENTIRE ARTICLE.
Hi everybody, I'm Ric Drasin of the Actors Reporter and welcome to the TradeVine. Our goal at the TradeVine is to help you stay informed and to keep up with some of the entertainment news you may have missed in the Trades, such as The Hollywood Reporter, Daily Variety, and Backstage.
Back Stage, March 27th – How To Use Your Fears and Anxieties To Unleash Creativity, by Anthony Meindl. It can be very sobering when you're about to speak to a thousand people. In creativity we have two choices. 1. We can run away. Or 2. Learn to use all the thoughts going on inside of us. The fears, the anxiety, the comparisons, the worst-case-scenario-thinking – use it all and make it work for you. It's that stuff that produces the work – write screenplays, expresses feeling, dances the dance, plays the instrument, acts the scene, tells a story, auditions, etc. Your stuff – uniquely yours is the stuff you need to transform, inspire, enlighten, entertain, move, educate, liberate, express, and be. Remember that next time you create. And always choose option 2.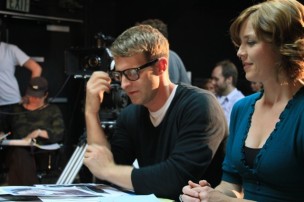 Hollywood Reporter, March 27th – KidsCo to Launch Syfy Kids Genre Block In June, by Etan Vlessing. International children's network KidsCo has set a June 2013 launch for Syfy Kids, a dedicated block of kids genre shows for NBCUniversal's Syfy channel. The joint venture between NBCUniversal International and Canada's Corus Entertainment has acquired a slew of kids titles for the Syfy Kids offering, including a first-run exclusive of Zuzu & the Supernuffs from Matchbox Pictures, and Nelvana Enterprises' Di-Gata Defenders and Z-Squad series. The new venture aims to extend the Syfy brand to a new generation of young viewers.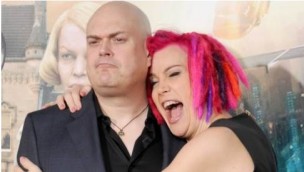 Daily Variety, March 27th – Netflix Lines Up New Series 'Sense8′ from the Wachowskis, by AJ Marechal. Netflix has added another original program to its streaming slate, this time from "Matrix" creators the Wachowskis. Sense8, a sci-fi thriller, is described as a global tale of minds linked and souls hunted. Series is being produced by Georgeville TV in association with Studio JMS. Netflix has already established original programming in genres including political drama, horror and comedy. From the recently-launched House of Cards to next month's Hemlock Grove, the subscription VOD service has tapped leaders within genres to produce an array original content.
Well, that's it for the TradeVine this week. I'm Ric Drasin. Thank you very much for watching. And remember, You heard it through the Tradevine!