TradeVine entertainment news highlights for week ending June 7th 2013 with teen actress Laci Kay
THE PURPOSE OF THE TRADEVINE IS TO ENCOURAGE THE ENTERTAINMENT INDUSTRY TO READ THEIR TRADES: VARIETY, HOLLYWOOD REPORTER, BACK STAGE, ETC. ENJOY LEARNING ABOUT YOUR INDUSTRY.
EACH FRIDAY, THE TRADEVINE SEEKS OUT A FEW OF THE INFORMATIVE TRADE ARTICLES YOU MAY HAVE MISSED. VISIT THE TRADE, ITSELF, FOR THE ENTIRE ARTICLE.
Back Stage, May 29th – 21 Things That Make Casting Directors Happy in the Audition Room, by Risa Bramon García.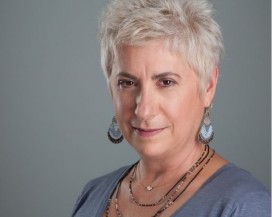 Casting directors are your advocates and your champions. Your work reflects on them. Whether it's a pre-read for an associate or a full-blown director/producer callback session, this is your time, your experience. This is your opportunity to do exceptional work. Here are some choices to make any casting director truly happy in the room. 1. Accept the invitation with grace and enthusiasm. You were requested to be there as their guest. 2. Come to work and not to please or get approval. 3. Enter with certainty. Don't give up your power as soon as the door opens. 4. Play on a level playing field. 5. Make no excuses whatsoever. Leave your baggage outside. Better yet, at home. don't forget to check out the rest of this article for more great audition room success.
Hollywood Reporter, May 30th – The Top 25 Drama Schools in the World, by Tim Appelo.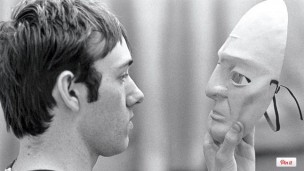 New York's Juilliard School leads the pack as The Hollywood Reporter ranks the programs where Meryl Streep, Jessica Chastain and Jon Krasinski learned the ropes. Here are the top five: 1. The Juilliard School, New York City. Graduates emerge with formidable language skills, script savvy and thick skins. 2. Yale School of Drama, New Haven, Conn. At Yale, students aren't in an ivory tower; they're at center stage of the national theater world, with a shot at movies and TV too. 3. Tisch School of the Arts, NYU New York City. They have a power city to draw from, an acting school, directors, writers and film-making programs, and students are well-rounded and clear on the very hard course of life they have chosen for themselves. 4. Carnegie Mellon University, Pittsburgh. Founded in 1914 — 10 years before Yale's drama school — CMU has produced winners of six Oscars, 24 Tonys and 95 Emmys. And, 5. London Academy of Music and Dramatic Arts, London. Open since 1861, LAMDA sends lots of grads across the pond.
Variety, June 3rd – California Film Tax Credit Selections Total 28 of 380 Applications, by Dave McNary.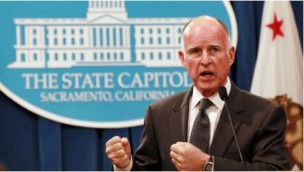 A total of 28 productions have been selected to receive California's Film and Television Tax Credit — the same number as was selected last year. The California Film Commission, which administers the program, conducted a lottery to determine the winners. With only $100 million in credits available annually demand far exceeds supply. And a significant amount of the credits are already committed to TV series that are continuing to shoot in California. Past recipients of the credit include Oscar Best Picture winner "Argo," "Gangster Squad," Halle Berry indie feature "The Hive" and TV series "Body of Proof," "Rizzoli & Isles" and "Pretty Little Liars."
I'm your host Laci Kay. Thank you for watching. Please send any questions or comments to TradeVine@ActorsReporter.com And, remember, you heard it through the TradeVine.
The TradeVine is a weekly show on Actors Reporter, a channel on the Actors Podcast Network, a Pepper Jay Production.